Bar Nestor a local institution. Gastronomically blessed San Sebastian is a place with more Michelin stars per capita than any other, a place people visit not just to enjoy the beach, but to eat and eat well, very well.
How then, does a small bar with a very limited menu stand out? By making its few Basque dishes on offer so good they are simply perfect.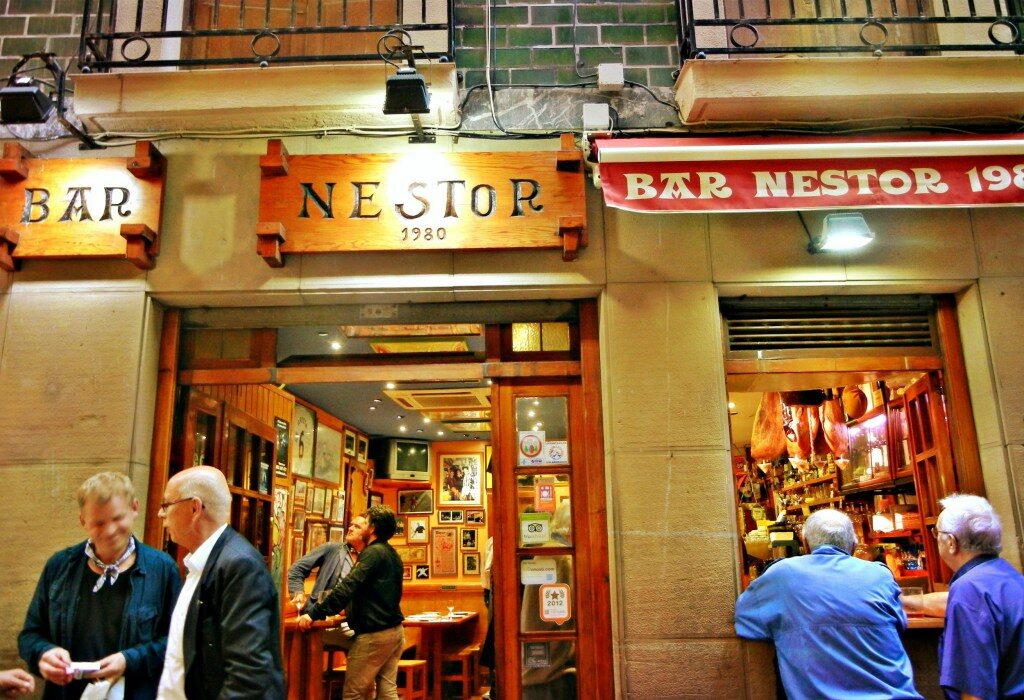 Only three plates on the menu here, hence; there is no menu. Three simple dishes, prepared to perfection, with love and care for the natural taste of the product.
Bar Nestor is famed for its three dishes:
Fresh corazon de buey, or ox heart tomatoes, doused with rich olive oil and a little white wine vinegar, seasoned liberally with salt and served with crusty bread.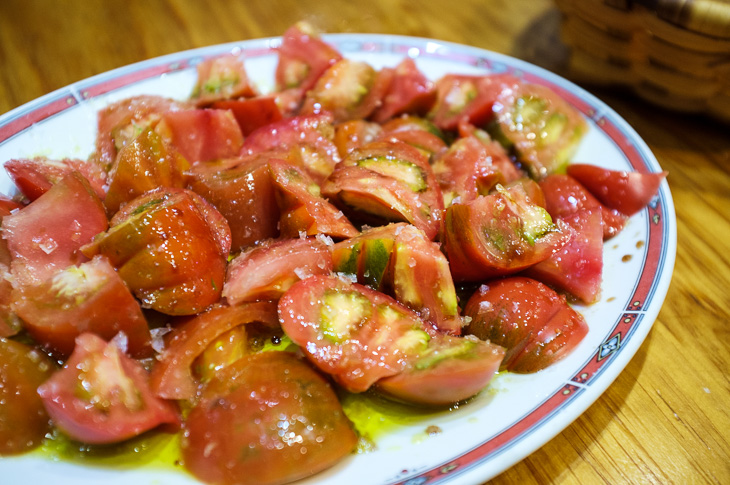 Fried padron peppers: Large green Capsicum peppers that have been briefly fried in olive oil, and again simply seasoned with salt.
Txuleta: A slab of Basque meat (one kilo sirloin on the bone!) cooked slowly over hot coals before being sliced. Salt is applied, and the txuleta is served on its own, without accompaniments.
This is a family affair. Tito, brother of Nestor is behind the bar pouring Basque sparkling wine,  or finding tables for guests – not easy – whilst calling out orders to the kitchen where Nestor and his wife are making their famed Spanish omelette. There are only two servings each day – one for lunch, and one for dinner.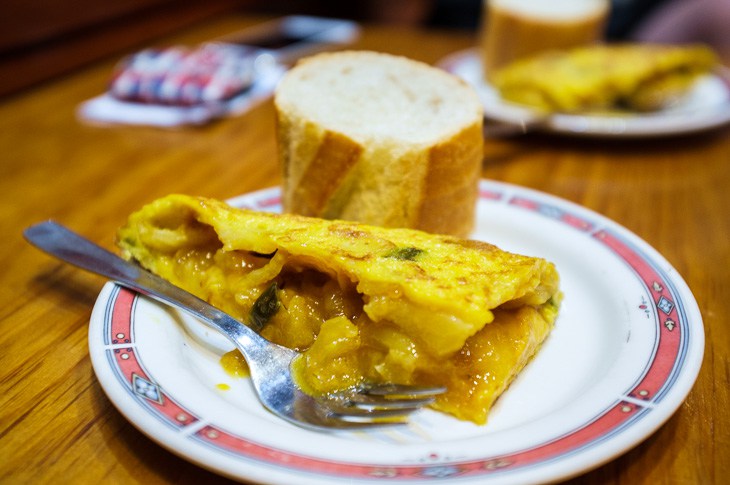 Nestor brings out the large tortilla and carves slices while calling out names of the lucky receivers. Yes, though basically simple – made with caramalised onions, olive oil, eggs and potatoes – Nestor's tortilla is so sought after that people line up before the bar opens to get their name on the list for a slice of this yellow gooey heaven.
That's what Bar Nestor is all about: simple, traditional Basque food done extremely well.
www.barnestor.es
11 Arrandegi Kalea, 20003 San Sebastian, Spain
00 34 943 42 48 73