The Spanish Riding School in Vienna is the only institution in the world which has practiced for nearly 450 years and continues to cultivate classical equitation in the Renaissance tradition of the haute école.
Its name refers to the Spanish Lippizan horse breed which is used exclusively at the school.
The objective of classical equitation is to study the way the horse naturally moves and to cultivate the highest levels of haute école elegance the horse is capable of through systematic training resulting in complete harmony between rider and horse.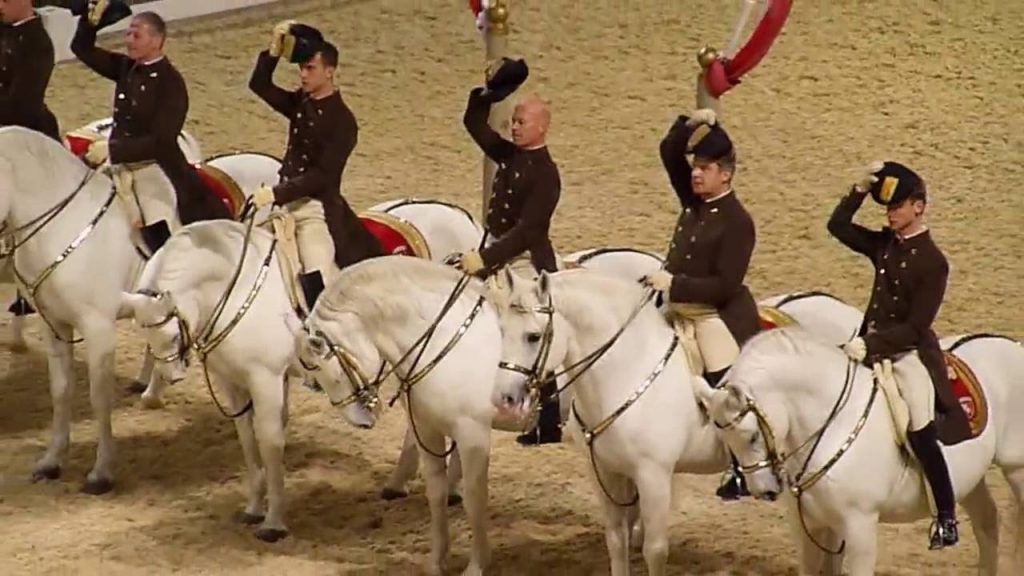 Performances for the public are held in the Hofburg, the former principal imperial palace of the Habsburg dynasty rulers which today serves as the official residence and workplace of the President of Austria. It is located in the centre of Vienna and was built in the 13th century and expanded several times afterwards. It also served as the imperial winter residence, as Schönbrunn Palace was the summer residence.
Performances at the Spanish Riding School were originally only presented to guests of the Court, and then when they were finally opened to the general population at the turn of the century, it was only for special occasions. However, after the fall of the Austro-Hungarian empire in 1918, the school opened up regular performances to the general public to help pay for its upkeep.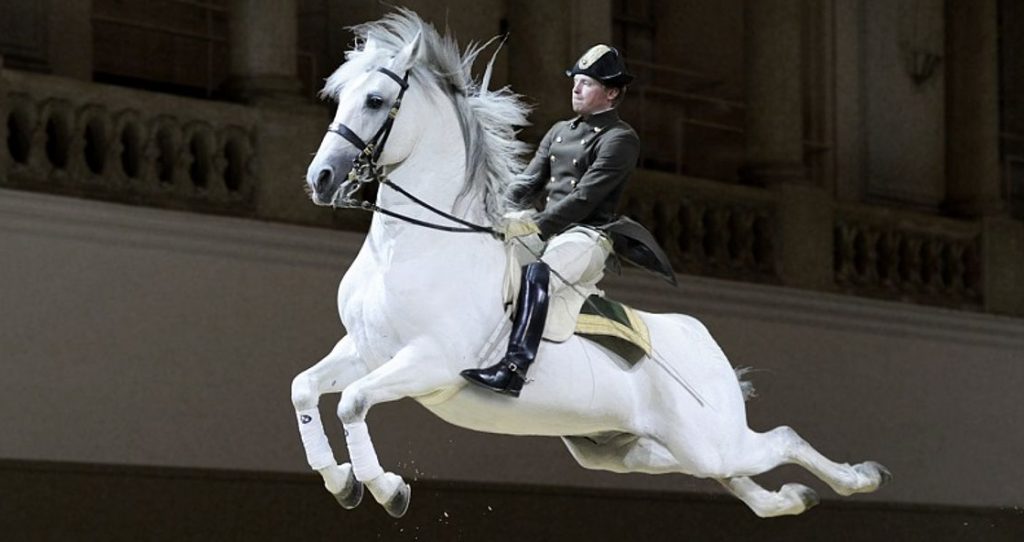 The performances include: High School movements, airs above the ground, work in-hand and exercises on the long rein, Pas de Deux and School Quadrille, consisting of 8 riders working in formation to classical music.
Spanische Reitschule Michaelerplatz 1, A-1010 Vienna, Austria
00 43 1 533 90 31