Born and raised in the Netherlands, Doutzen Kroes, supermodel, former Victoria's Secret Angel and the face of L'Oreal Paris, shares her favourite places for fashion, healthy food and art in the Dutch capital.
Homemade
"A good place for a nice lunch in the city center. They offer a variety of sandwiches, soups and salads.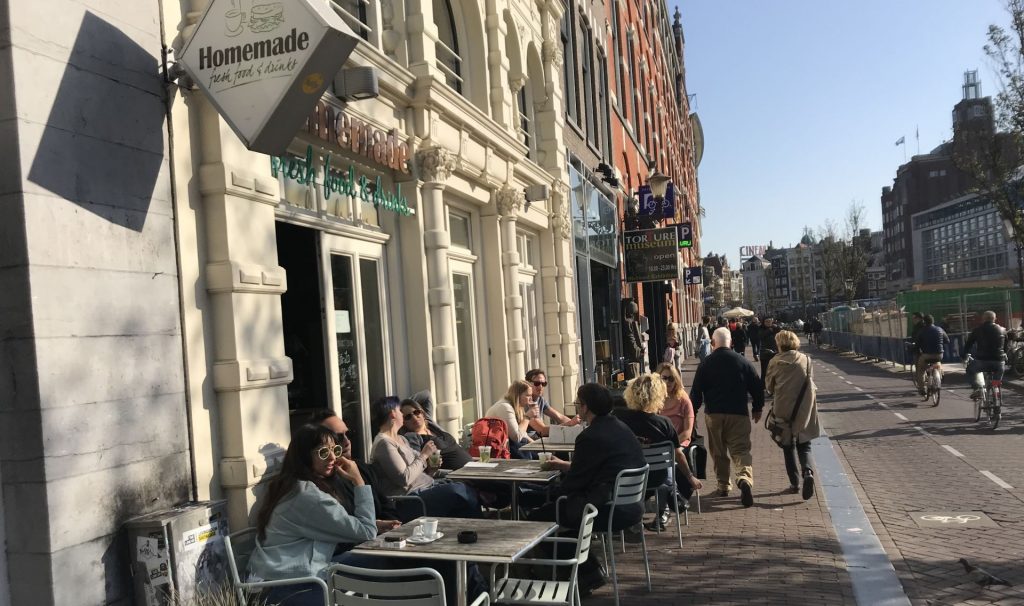 Everything is super-healthy, natural, and I enjoy their takeaways! "
Singel 447. www.homemadeshop.nl
Gartine
"A great place for lunch! Cool atmosphere, organic and seasonal produce. They even grow their own vegetables and herbs in their garden. Recently, the owners have released their cookbook, which I use at home. "
Taksteeg 7. gartine.nl
Marqt
"This 100% organic store reminds me a bit of Wholefoods in New York. There are lots of fresh and healthy products, presented in a beautiful setting. When I'm in Amsterdam, that's where I shop every day. "
Utrechtsestraat 17. www.marqt.com
The Dylan
"A cozy hotel in the heart of the city, in a beautiful spot on the edge of a canal.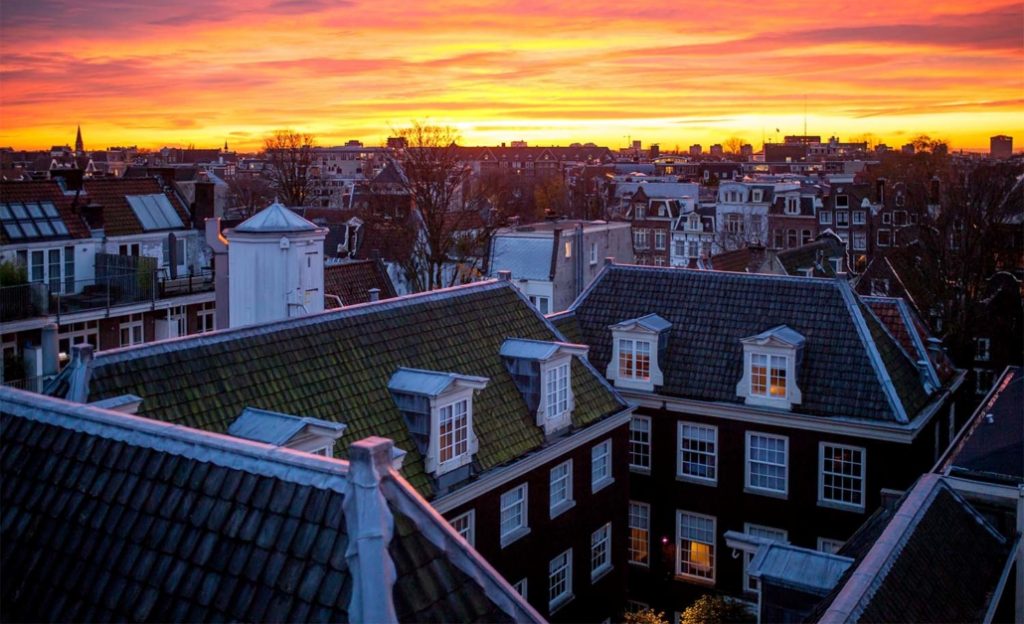 Between the ideal location, the friendly staff and warm and modern decor, every time I stayed at the Dylan I had a most enjoyable experience! "
Keizersgracht 384. www.dylanamsterdam.com
Repeat Store
"In the winter, I shop here for cozy cashmeres. They have a superb selection, presented in a beautiful flagship. Even though I'm the muse … I am a fan of the brand. "
Cornelis Schuytstraat 31. www.repeatcashmere.com
Noordermarkt
"Every Saturday, from 9:00 to 3:00 p.m., the organic market Noordermarkt brings together the best farmers in the region.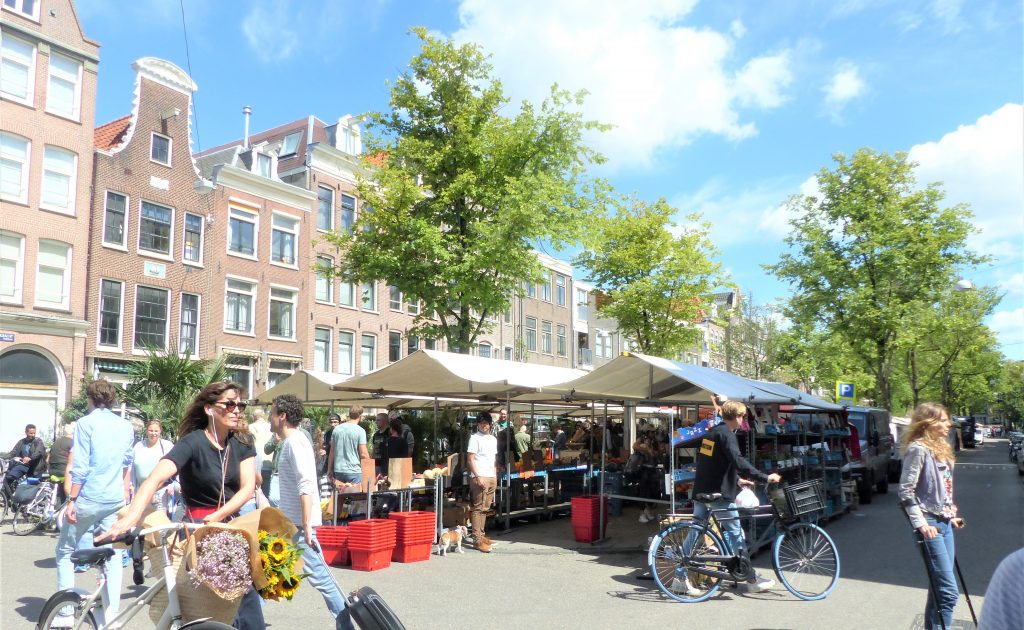 This is the place to buy fresh vegetables, great cheese, homemade jams and all sorts of good things. When I go, I fill my fridge for the week. "
Noordermarkt 43. www.noordermarkt-amsterdam.nl
The Nine Streets
"De Negen Straatjes, or Nine Streets, is a district of fashion and jewelry designers, vintage shops, bookstores, design studios … This is a super place to shop far from the big brands, and a very friendly neighborhood. "
Start Berenstraat. www.theninestreets.com
Rika
"A cozy store located in the Negen Straatjes, which mixes cool brands like T by Alexander Wang. Ulrika Lundgren, the owner, has a talent for spotting great designs and herself creates rock styles! "
Oude Spiegelstraat 9. www.rikastudios.com
The spa at the Conservatorium Hotel
"I recommend this holistic center Akasha, whose modern concept takes into account the four elements for its revitalizing and rejuvenating treatments. They provide aromatherapy treatments in ultra-modern surroundings and the pool is an ocean of serenity! "
Van Baerlestraat 27. www.conservatoriumhotel.com
Eye
"This new museum, located on the other side of the lake IJ is dedicated to cinema. Blockbusters and classic films are projected in four rooms.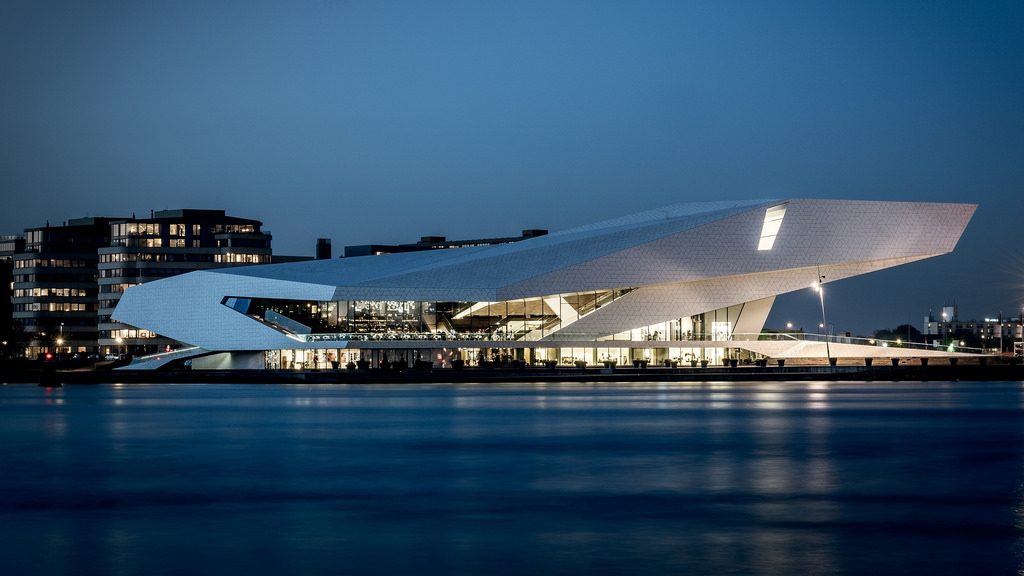 I love the exhibitions and interactive rooms, but also the innovative architecture of the place. When the weather is nice, I have a drink on the terrace by the water where the view is beautiful. "
IJpromenade 1. eyefilm.nl
Foam
"A museum in the city center devoted to photography. As the exhibition program changes quite often, there is always something new and inspiring to discover. Not to be missed! "
Keizersgracht 609. www.foam.org
The Hermitage
"This is the little brother of the one in Saint Petersburg. And that may be why, when the door closes behind you, you feel as if you have stepped into another world. I cannot wait to see the exhibition from the Van Gogh Museum which is presented here at the moment as the latter is being renovated. "
Amstel 51. www.hermitage.nl
Vondelpark
"The biggest park in Amsterdam. Ideal for a jog or to get some fresh air with the family, especially now that I am the mother of a little boy. " www.hetvondelpark.net