The Staatliches Hofbräuhaus in Munich is a brewery owned by the Bavarian state government and used to be the royal brewery in the Kingdom of Bavaria.
Visited by many famous patrons over the years, it has a colourful history and been written about by such celebrities as Mozart who lived nearby in the 18th century.
The Hofbräuhaus is the essence of Bavarian tavern culture and at the origin of tradition, 'Gemütlichkeit' and hospitality.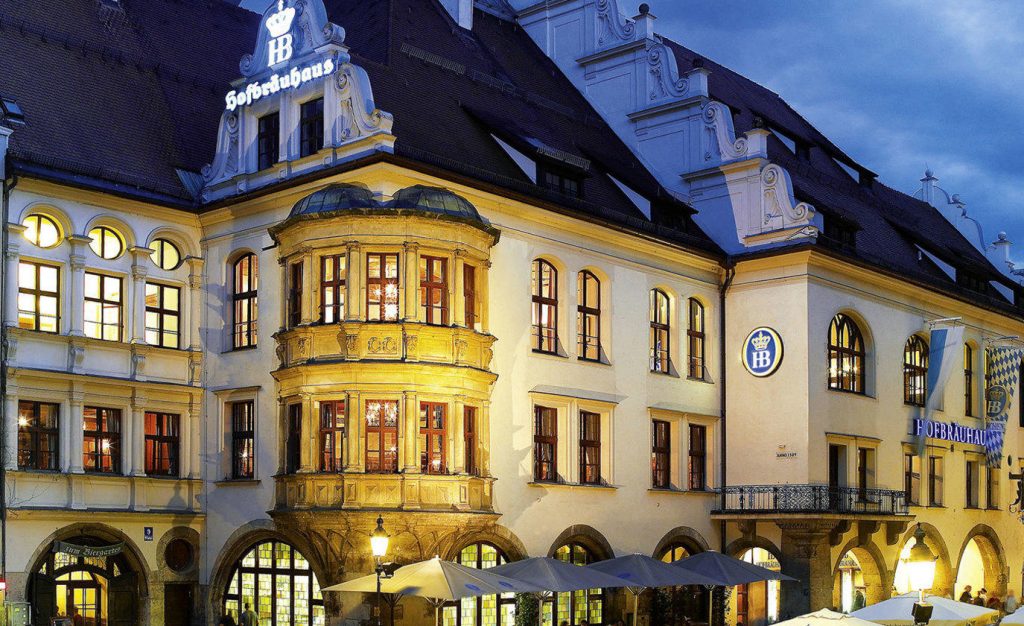 The word Hof (court) comes from the brewery's history as a royal brewery in the Kingdom of Bavaria. The brewery owns the Hofbräuhaus am Platzl, the Hofbräukeller and one of the largest tents at the Oktoberfest (Hofbräu-Festzelt).
The ground floor of the Hofbräuhaus is called the Schwemme. This is where the beer used to be brewed. Now, it seats up to 1300 guests at long wooden tables, some of which have been there since 1897, as is proven by the numerous initials, names and comments carved into them. Live music is played to complete the unique traditional Bavarian experience.
Then there is the beer garden Biergarten within the historical walls of the Hofbräuhaus; a great place to enjoy Bavarian brew on a nice summer's day.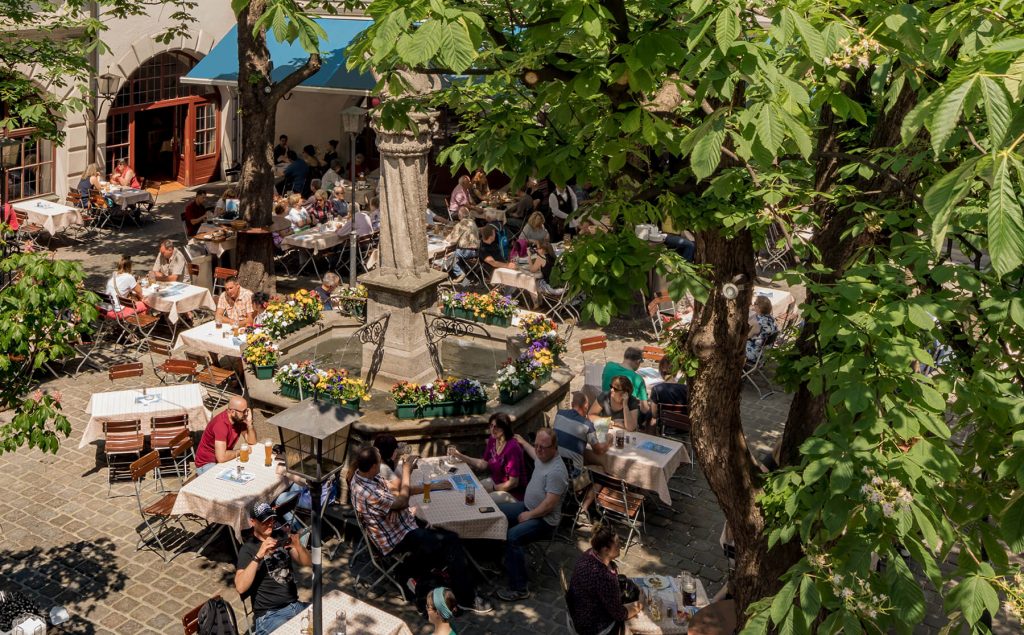 The Biergarten can host up to 400 people to enjoy the unique atmosphere of the Hofbräuhaus in the open air.
The first floor called Bräustüberl and this is where traditional Munich dishes and light Bavarian cuisine are served to the charming sounds of local folk music. And the Festsaal, built by Duke Wilhelm V. in 1589, is a historical festival hall which was unfortunately destroyed during World War II, however completely renovated in 1958, and now used again for festive events featuring traditional folk music and the Schuhplattler dance.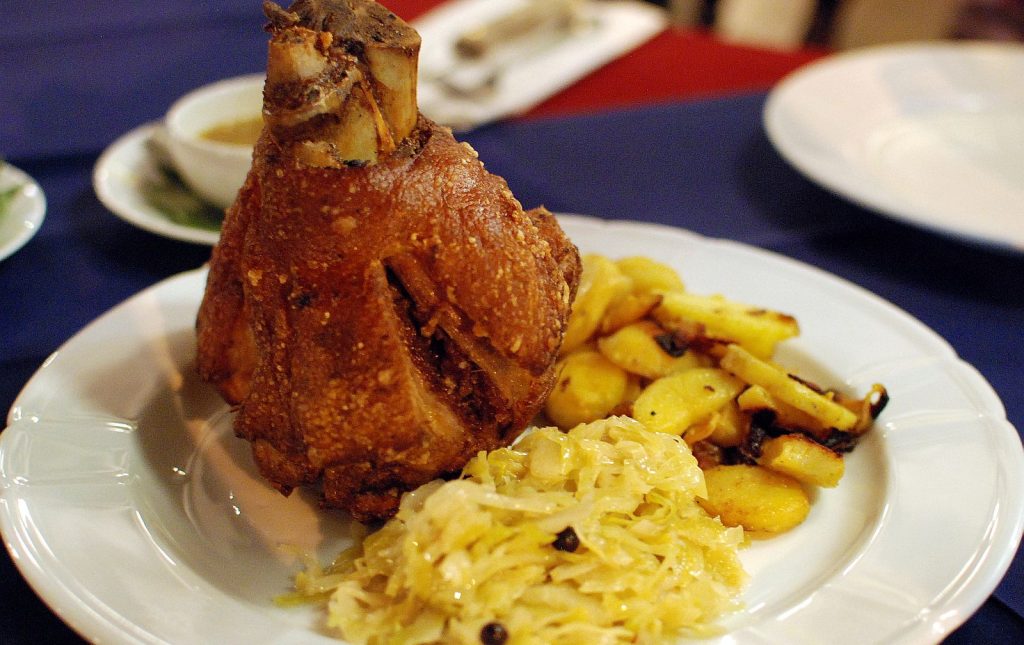 Enjoy fresh Hofbräu beer together with original Bavarian specialties á la carte.
There are many types of beer brewed using original recipes handed down by Wilhelm V, the Duke of Bavaria. The current beers produced include a Weißbier and Helles, Maibock, Dunkel and Oktoberfest lagers.
The Hofbräuhaus am Platzl in Munich inspired the song "oans, zwoa, g'suffa" (The Bavarian dialect for: "one, two, down the hatch").
www.hofbraeu-muenchen.de
Hofbräuallee 1, 81829 München, Germany
00 49 89 921050