Cape Sounion is located about 70 km south-east of Athens, at the southernmost tip of the Attica peninsula.
Cape Sounion is noted as the site of ruins of an ancient Temple of Poseidon, the god of the sea in classical mythology.
The remains are perched on the headland, surrounded on three sides by the sea. The ruins bear the deeply engraved name of English Romantic poet Lord Byron (1788–1824).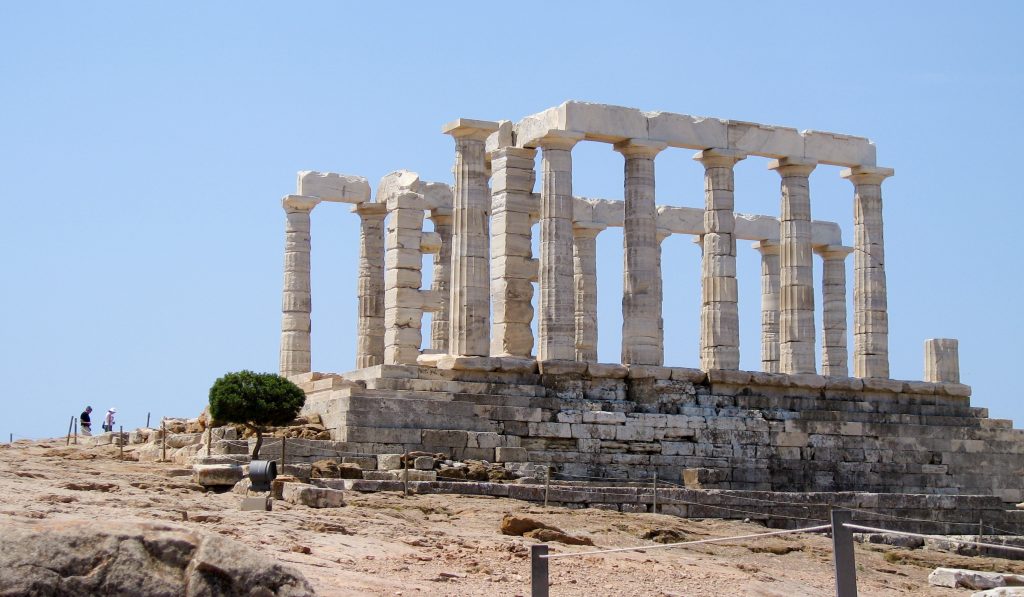 According to Greek Mythology, Cape Sounion is the spot where Aegeus, king of Athens, leapt to his death off the cliff, thus giving his name to the Aegean Sea.
Archaeological finds on the site date from as early as 700 BC. Herodotus tells us that in the sixth century BC, the Athenians celebrated a quadrennial festival at Sounion, which involved Athens' leaders sailing to the cape in a sacred boat.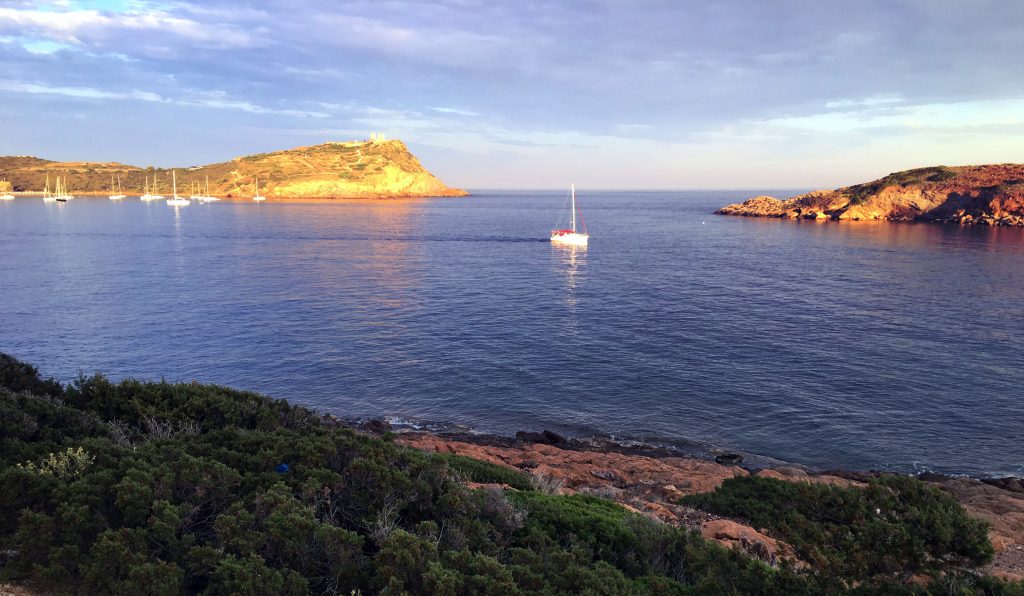 The site is a popular as a day-excursion from Athens, with many people going especially to sea the spectacular sunset over the Aegean Sea as well as visit the nearby beaches. You can choose the small beach by the foot of the temple of Poseidon or any one of the neighbouring beaches in Legrena or Lavrio.
Stay for dinner at any of the local tavernas that serve excellent fish and seafood and enjoy the mesmerising view of the sunset over Cape Sounion's ancient temple and deep blue sea.