Go shopping in any Nordic grocery and compare their food products with similar ones from any other countries. It is a pretty safe bet that the items in your nordic basket not only taste better, but are also made with higher quality raw ingredients and produced in a sustainable way.
Some of the best nordic products are even 100% natural, such as reindeer and moose meat and wild salmon.
Smoked fish is a staple of the Scandinavian diet as well as herring and that special Swedish delight, the well-known Gravlax, dill marinated salmon. Add to that the shrimp salad, often served on toast as 'Toast Skagen'.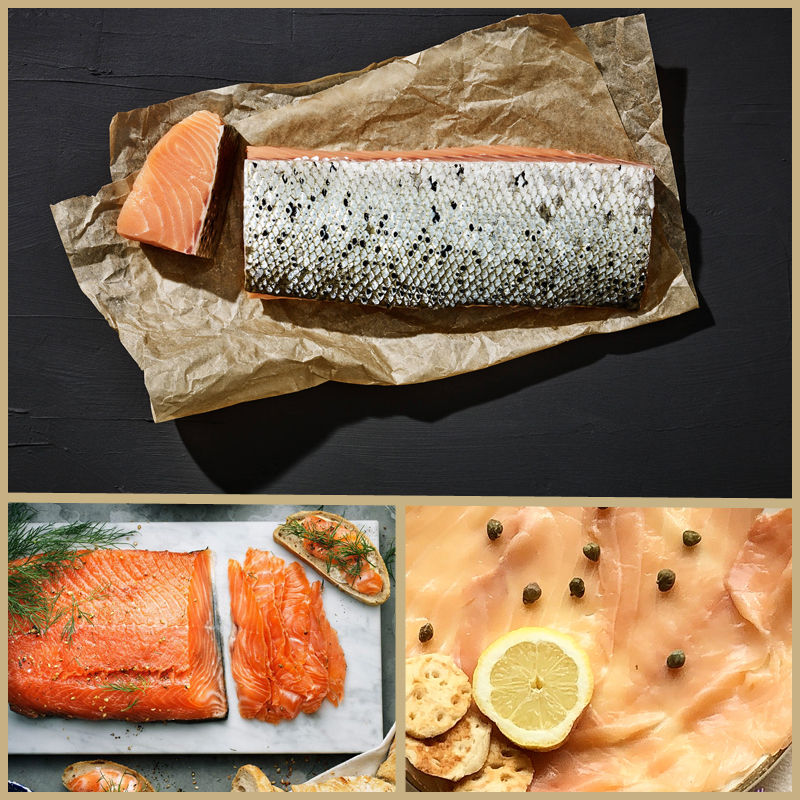 Other simpler favourites are lingonberry jam, knäckebröd and other types of crisp bread, often made from healthy wholegrains, beetroot salad and finally of course the traditional Swedish meatballs.
Below we have picked some of the most popular and tasty nordic groceries and delicatessen you can buy:
Meatballs (with quality mince pork and beef)
Reindeer meat (free roaming animals)
Moose meat (free roaming animals)
Aged beef (Swedish eco farms) with highest respect for animal wellfare
Pork products (smoked, cured and refined in hundreds of traditional artisan ways, Sweden has delicious hams and sausages)
Salmon (smoked and cured from selected Norwegian farms, preferable eco)
Wild salmon (no additives, less fat and a much better life for the fish)
Herring (herring marinated in mustard, onion, crayfish sauce, dill and many other variants, to be served with potatoes, butter and aged cheese)
Shrimps, crayfish, crabs and clams ( long history of high-quality seafood from the fresh waters of the Scandinavian west coast)
Dairy products (probably the largest assortment of top quality dairy products in the world, by far the best bio fruit yogurts)
Forest berries (Blueberry, Lingonberries, Cloudberries and many other berries that enjoy long days of sun during summer and no pesticides)
Juice of natural forest berries
Beverages (Everything from pure hand made apple and carrot juice, beer and absolute vodka, its all classic Scandinavian)