Situated on the edge of the beach its tall pink and cream silhouette is mesmerizing; what would Biarritz be without its famous Hotel du Palais?
In the kitchen, Chef Jean-Marie Gautier is equally indispensable, working wonders with his original creations made from only the best products.
The hotel was built in Biarritz in 1854 by Napoleon III in recognition of his passion for the Empress Eugenie, who was madly in love with the region of the Basque Country. "Villa Eugénie" by the sea was once the summer residence of the couple and the court. In 1893, the building became hotel "Palais Biarritz" before becoming "Hotel du Palais"in 1903 after its renovation following a terrible fire.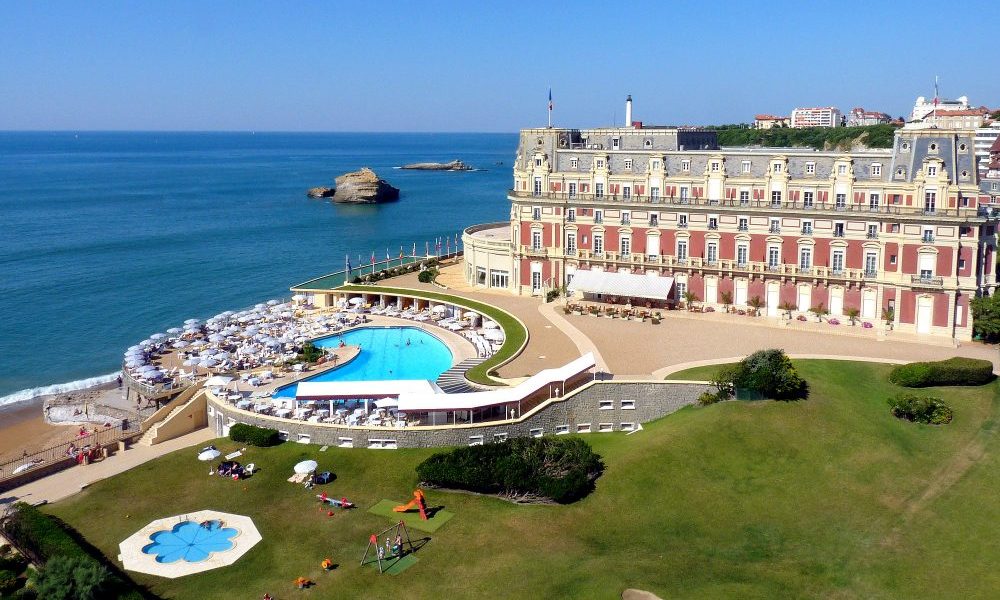 Today the hotel boasts 5 stars and since May 2011 it bears the official distinction of 'Palace'. It is also a member of Leading Hotels of the World and the prestigious Comité Colbert. To date, this is one of the most prestigious palaces of France, its decoration recalling the splendour of the imperial couple.
The Hôtel du Palais radiates charm. It is a hotel rich in memories, style and history. Memories of an illustrious romance are traced in every grove and harbour, in every molding, in the very paneling of the great salons.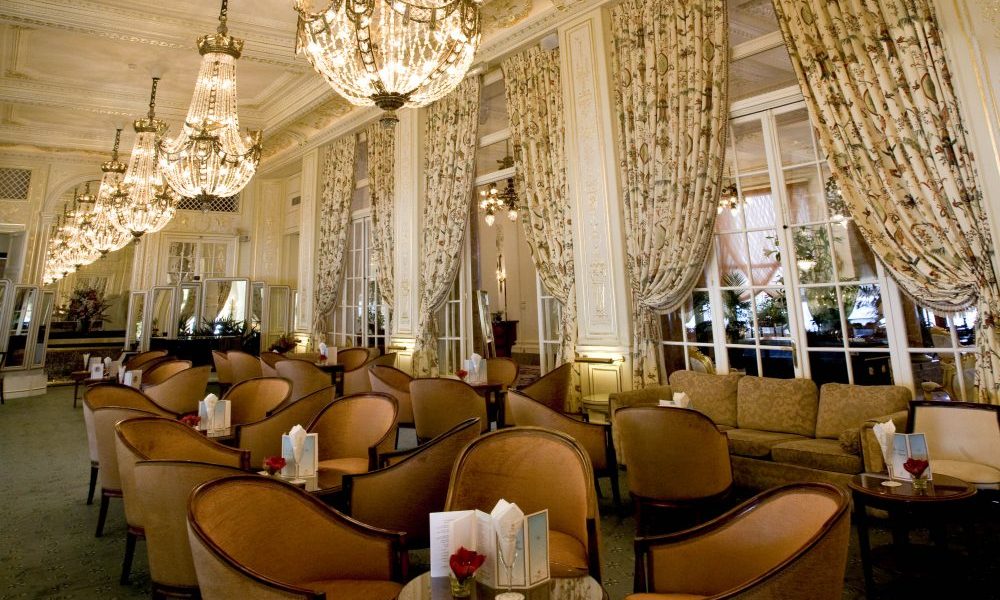 They perpetuate the presence of Eugénie de Montijo, wife of Napoléon III, who on a summer's day in 1855 chose a sandy hillside overlooking the sea not far from Biarritz' lighthouse as the site of the Imperial residence, the 'Villa Eugénie. The style is synonymous with an epoch, the Second Empire, which was to establish the reputation of Biarritz as 'the Queen of Resorts and the Resort of Kings'.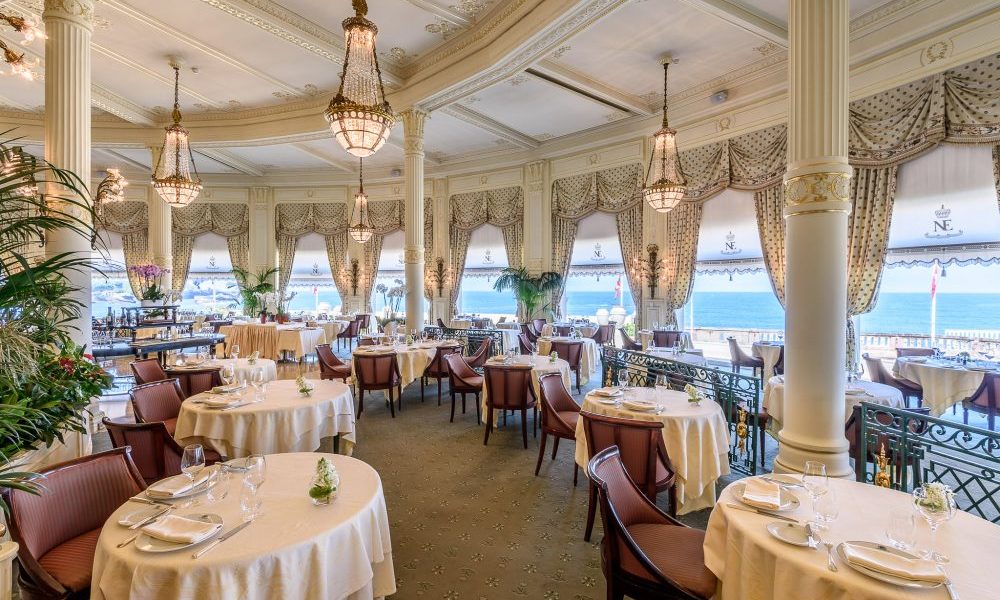 Palais Hotel's Michelin-starred restaurant pays homage to the ocean and surrounding countryside with the freshest local seafood and varied regional delights. Grand chandeliers illuminate this intimate dining room, and the windows offer panoramic sea-views.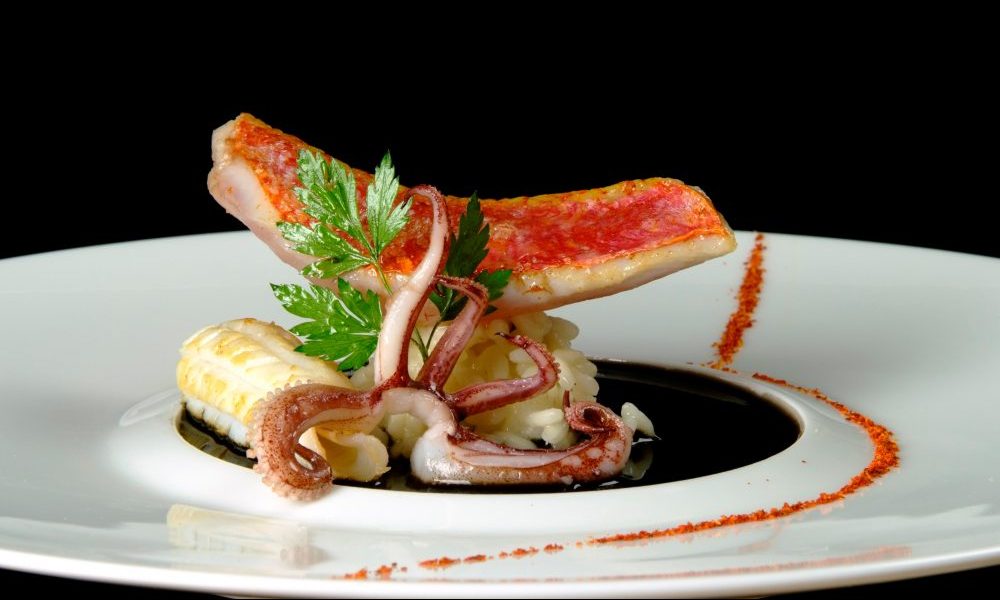 Chef Jean-Marie Gautier sources exceptional ingredients from local producers to delight the most discerning gourmand. Since twenty years he has been the master of the kitchen at the Hotel du Palais.
On the menu: Blue Lobster marinated in griddled fish masala, Sea Bass carpaccio, Suckling lamb from the Pyrenees. Two set gastronomic menus at 95€ and 160€.
www.hotel-du-palais.com
1, avenue de L'Impératrice, 64200 Biarritz, France
00 33 5 59 41 64