Blauw was voted 'the best Indonesian restaurant in the Netherlands' by The New York Times and many agree; the 'rijsttafel' (rice table) is delicious here.
The traditional Indonesian rijsttafel is a selection of different dishes served with rice to share which can be chosen with meat, seafood or vegetarian and comes in generous amounts at Blauw.
A la carte examples: Fried fish fillet with savoury coconut sauce and Braised beef in savoury sauce with sweet shrimp paste, everything well spiced and full of flavour.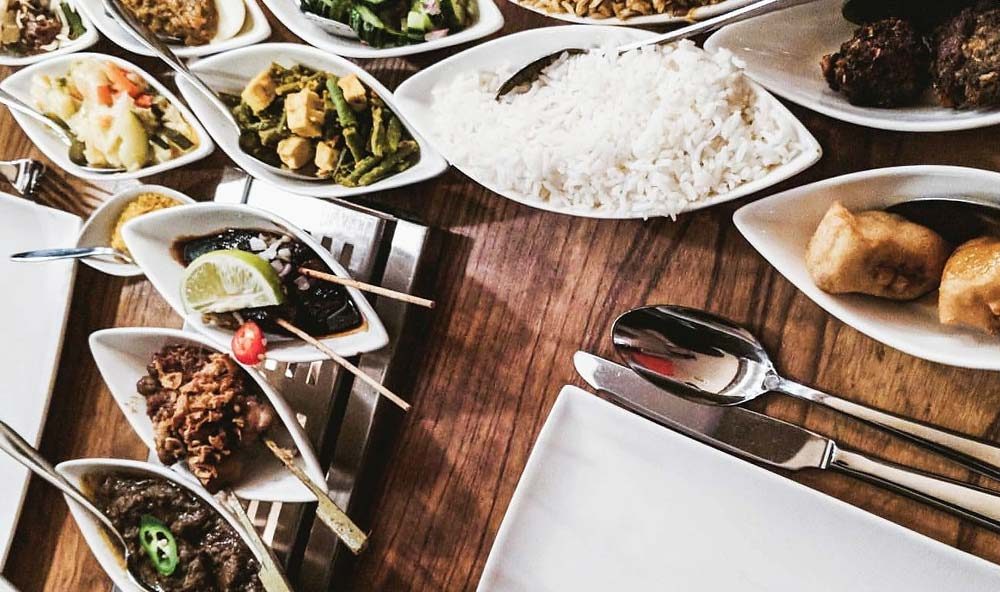 With a fun and hip decor, friendly service and excellent food, Blauw is a must-experience for lovers of exotic flavours.
www.restaurantblauw.nl
Amstelveenseweg 158, 1075 XN Amsterdam, The Netherlands
00 31 20 675 5000