Multi award-winning, robust and intensely flavourful Venta del Baron olive oil has been named the best in the world since 2013.
This internationally acclaimed Andalusian oil from the Muela olive mill is cold-pressed using freshly harvested Hojiblanca and Picuda olives which are pressed less than 15 hours after picking so that the genuine aroma of the olives is preserved, and only the best oil is selected according to the strict rules of the PDO Priego de Córdoba.
The result is a rich golden oil distinguished by an intense, fruity and complex taste with green herbal notes, aromas of mint, almond shells, banana and apple as well as tomatoes and artichoke; sweet at first, then slightly bitter and spicy with a nutty aftertaste and lingering finish, this oil is perfectly balanced and harmonious.
Mueloliva has been creating its golden star liquid since 1998 but the company was founded over 70 years ago by Muela Mateo Velasco. He believed in traditional oil-making rather than massed production and thus applied his philosophy to his own business with excellent results, laying the foundation for the present Spanish olive oil sector.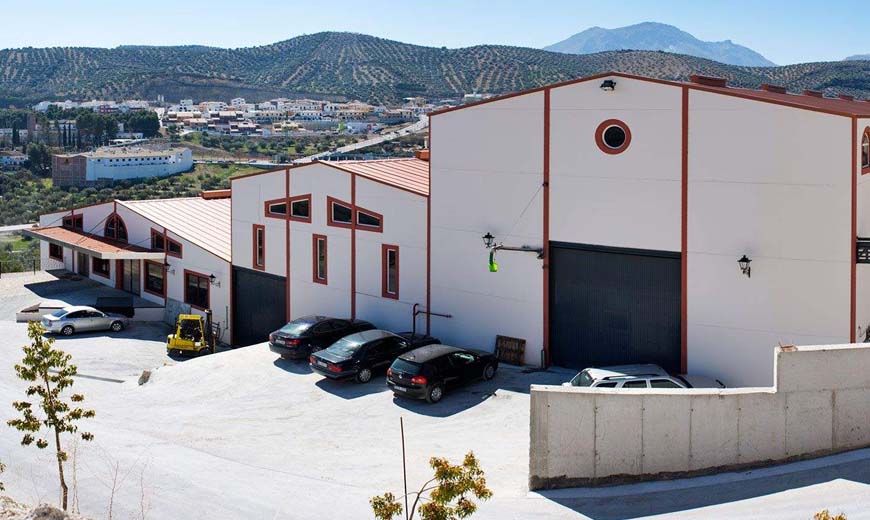 Velasco passed away in 1975 but the business has remained in the family who continued his commitment to innovation and the incorporation of new technologies, whilst maintaining traditional arts throughout the production of this product of unparalleled quality.
The Muela Oil Mill is located in PDO Priego de Córdoba, which covers just 30.000 hectares right in the heart of Andalusia's Sierras Subbéticas Natural Park. This tiny region has a perfect microclimate that creates optimum conditions for pressing some of the world's most delicious olive oils.
Harvesting happens at the beginning of the season. Pickers carefully lay out blankets under the olive trees to ensure the fruit is transferred from orchard to mill undamaged. The olives will be undergo their transformation into golden liquid within 15 hours of picking, ensuring preservation of their aroma.
The Muela Mill has an unique system that allows the extraction of oil without any water or heat input during the process, preserving all of the attributes of the olive oil.
Since its first issue in 1998, the Venta del Barón has received more than 60 awards in 8 different countries. Among them one from the International Olive Council as World´s Best Olive Oil, and from the Spanish Ministry of Agriculture as Spain´s Best Extra Virgin Olive Oil.