Easily the world's most legendary beach club restaurant, serving delectable Mediterranean cuisine, Club 55 is an institution in Saint Tropez attracting exclusive clientele from everywhere.
It's best to begin with an opulent basket of crudités, select a bottle of Chateau de Pampelonne Rosé, and then sit back and relax.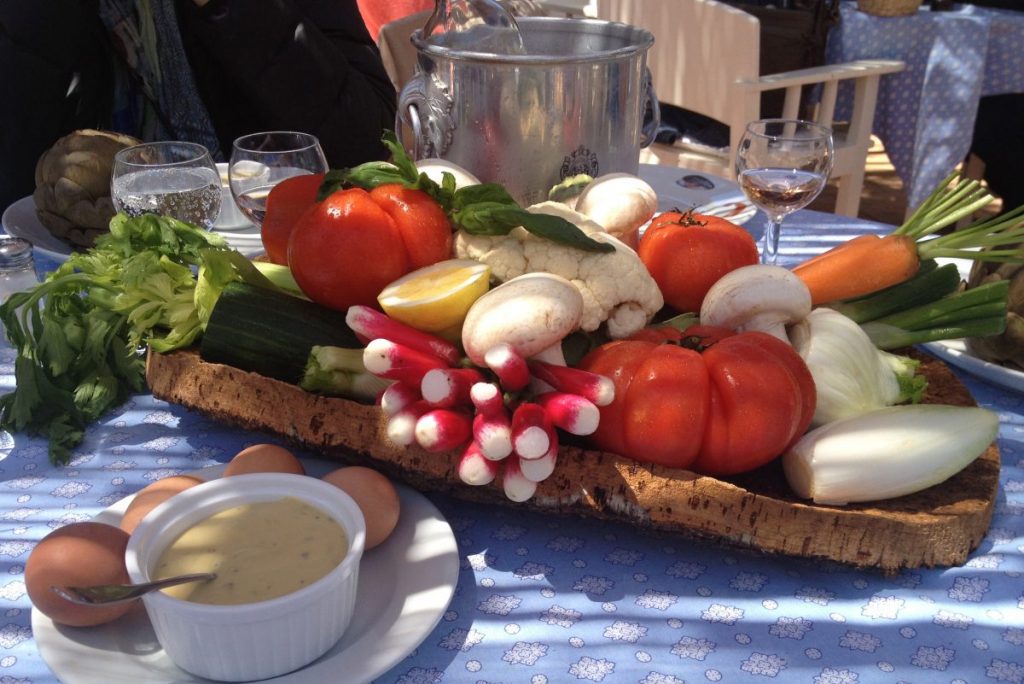 Lunches at 55 are long affairs, all the more so on hot days when the terrace provides shade and cold water mist to keep cool.
Interview with Patrice de Colmont, owner of Club 55:
From Club 55:
'Simplicity and authenticity. This spot is quite separate from the rest of Pamplona beach and has had its own philosophy since its creation in 1955: "The customer is not king here … because he is a friend".'
43 Boulevard Patch 83350, Ramatuelle, France
00 33 4 94 55 55 55