The African Queen in Beaulieu-sur-Mer, which pays homage to John Huston's film with Katharine Hepburn and Humphrey Bogart (1951), welcomes film stars and their fans from all over the world.
This restaurant, one of the few to be open all year round on the marina, is attended by many personalities whose photo will be found in the company of owner Gilles Vissian in the local pages of the regional daily Nice Matin.
The African Queen, a pizzeria established in the late 1960s, has become a deluxe brasserrie with a sunny terrace operating on the internationally successful platform.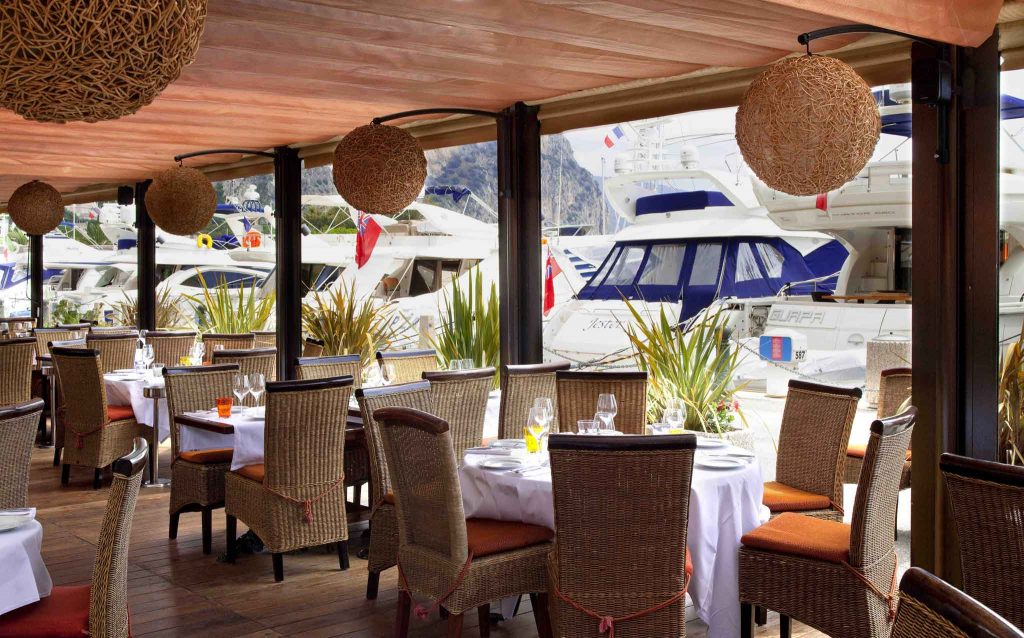 The restaurant has developed a real reputation for its menu featuring specialities of Nice and the region, made with the freshest seasonal ingredients, such as the famous pizza with truffles or Vissian's delicious salade niçoise.
The colonial look and feel, with bronze statuettes, exotic woods and elegant lamplight, make the entire experience of the African Queen a truly memorable one.
Port de Plaisance, 06310 Beaulieu-sur-Mer
00 33 4 93 01 10 85