The Costes Hotel is a must visit if only for its dark luscious interior, swooning scent and illustrious clientele.
Try a table on the terrace weather permitting, but first pop into the cozy bar for an aperitif and some famous guests-spotting. 
The hotel Costes is a unique establishment located in heart of chic Paris, visited by the rich, famous and extravagant.
The lush interior is designed by renowned architect Jacques Garcia. The restaurant has a smouldering luxurious ambiance whereas the bar is cosy but cool and an excellent meeting place for an apéritif.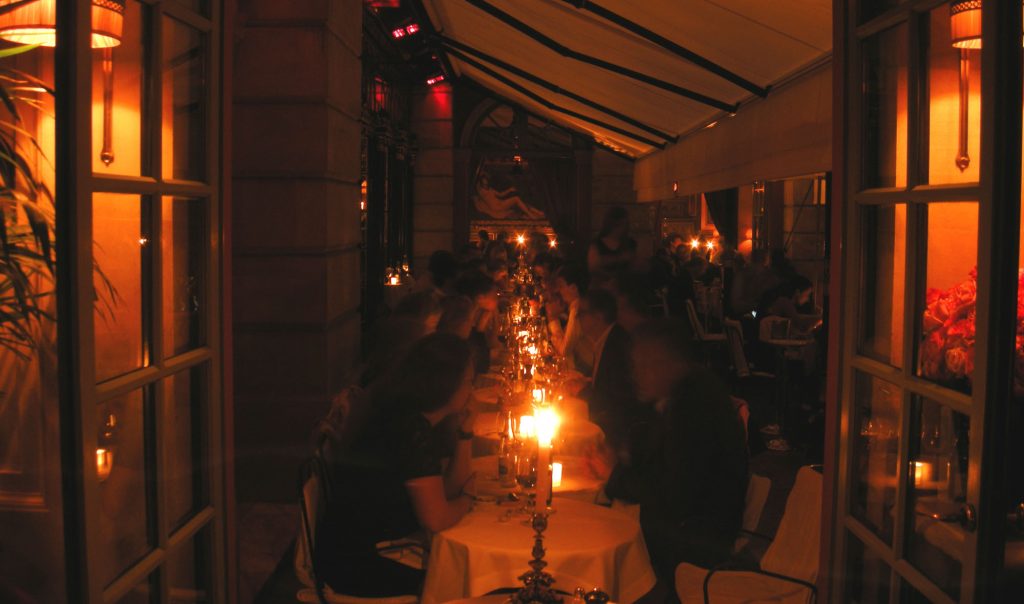 This landmark hotel is famous worldwide and an absolute must for even just a visit to the lovely zen pool area.
www.hotelcostes.com
239 Rue Saint-Honoré, 75001 Paris
00 33 1 42 44 50 00