El Paraguas is one of the finest haute cuisine Asturian restaurants in the city.
Chef Sandro Silva serves up the classics such as fabada, an Asturian white bean stew, colmenillas, wild mushrooms filled with foie, pixin, monkfish, rodoballo, turbot with clams.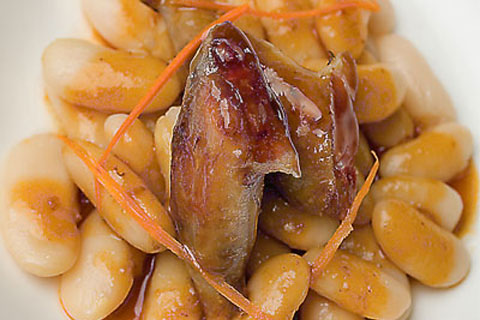 The decor of hanging copper pots, cider bottles and an abundance of greenery makes this restaurant both elegant and comfortable.
Visited by Madrid's elite, but no snobbery here, expect a warm welcome from the friendly staff.
www.elparaguas.com
Calle de Jorge Juan, 16 28001 Madrid, Spain
00 34 914 31 58 40