The Grand Place, or Grote Markt in Flemish, is one of the most beautiful squares in Europe with architecture from three different eras – Baroque, Gothic and Louis XIV, and the central square of Brussels.
Surrounded by opulent guildhalls and the city's Town Hall, and with a rich history, Brussels' Grand Place has a well-earned listing as one of the Sites of World Heritage by UNESCO.
Historically, the Bruxelles Grand Place was essentially a market place where traders and citizens sold and bought food, therefore you will notice that all the streets surrounding the square are named after foods like chicken, butter and cheese. The market dates back to the 11th century when it was an open air affair on dried-up marsh land surrounded by sandbanks. In the early 13th century there were three indoor markets built on the northern edge of the Grand Place, followed by some other wooden or stone buildings enclosing the square.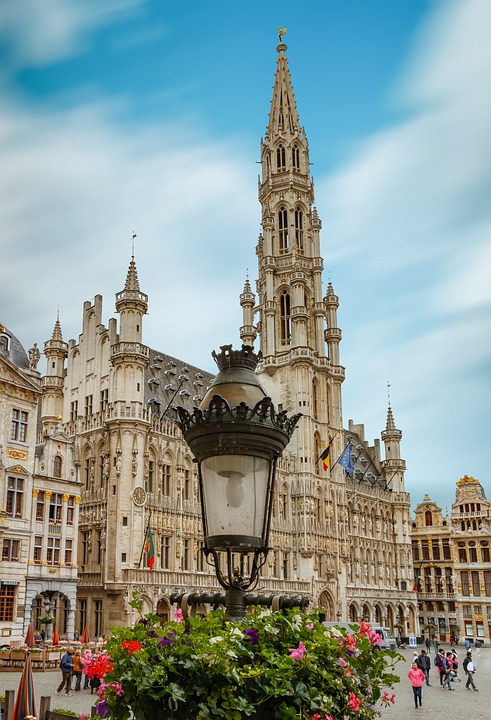 The Brussels Town Hall was then built between 1401 and 1455, making the Grand Place the seat of municipal power and over time, as the square became more and more important as the commercial centre of Brussels, wealthy merchants and the increasingly powerful guilds of Brussels built houses around the edge of the square.
Many of the current buildings around the square are the result of reconstructing after the 1695 bombardment. Nowadays you will see grand old buildings standing in the place of market shelters such as the Broodhuis, meaning Bread House and also known as the Maison du Roi – King's House, which occupies the location where bakers used to sell their bread during the 13th and 14th century.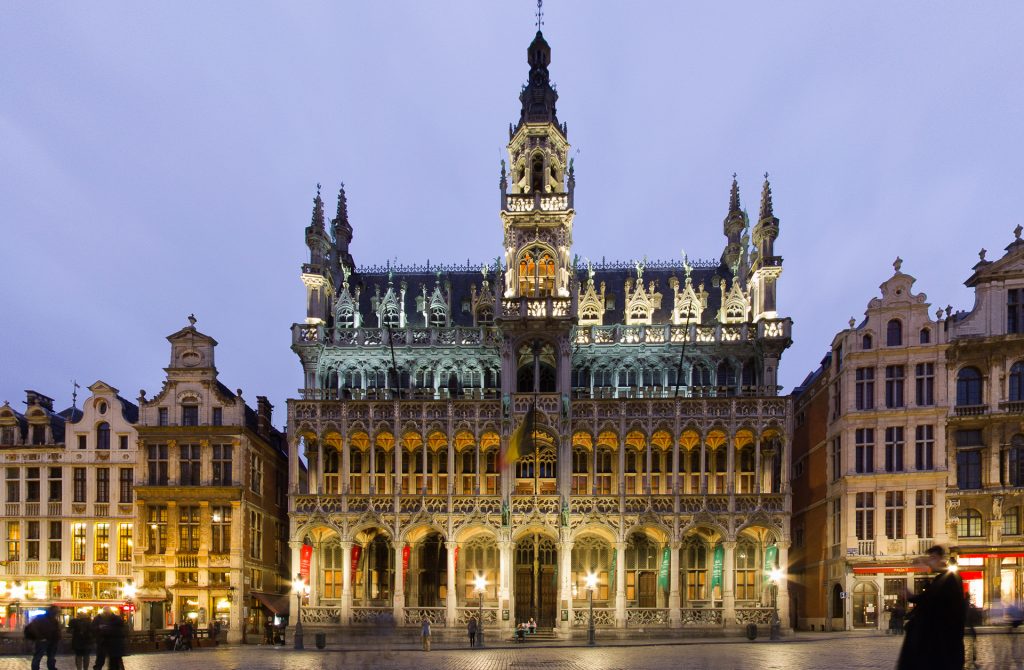 The Broodhuis is home to the Brussels city museum (Musée de la ville de Bruxelles), wholly devoted to the history of the city.
In 1959 the The Grand Place ceased to serve as a market and is now primarily a tourist attraction with many cafés whose terraces allow full view of the square and its surrounding buildings, always packed with people.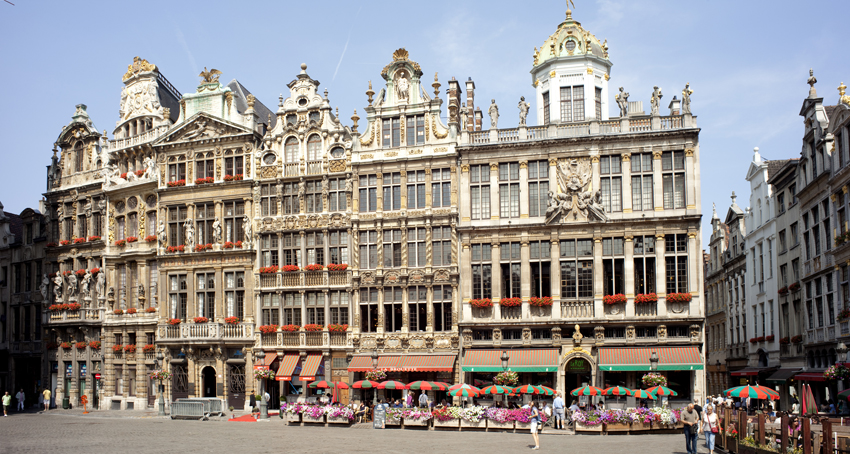 There are visitors and school groups during the day and young people at night sitting on the stones in small circles drinking and talking. Overlooking them is the glowing Gothic tower of the Town Hall which one may mistake for a church or a castle. It acts as a great landmark because you can see the tower from most corners of the city.
The Grand Place was voted the most beautiful square in Europe in 2010.