WELCOME TO ROME
The historical city of Rome is a major tourist destination for obvious reasons; its legacy as the centre of the Roman Empire, stunning art and architecture, Italian food, gelato ice cream and frothy cappuccinos, the lively people and seductive language – all make for one of world's most wonderful cities.
As one of Europe's oldest cities Rome has some amazing buildings to see and sites to visit – not least of all the Colosseum, the largest amphitheatre ever built in the Roman Empire, palazzi and towering basilicas, monuments and sites of ancient Rome, fountains such as the Trevi Fountain – one of the most famous in the world, and of course the Vatican.
Many of the world's artistic masterpieces originate here: Sculptures by Michelangelo, paintings by Caravaggio, frescoes by Raphael, fountains by Bernini. And speaking of masterpieces, who hasn't tried and loved traditional Italian cuisine such as Spaghetti Alla Carbonara – spaghetti with bacon, eggs and pecorino – or the worldwide favourite: Pizza?
Rome is often referred to as "The Eternal City", a notion expressed by ancient Roman poets and writers, and quite rightly so as a visit to Rome will want to make you stay forever.

BONV RECOMMENDS
WHERE TO EAT
Renato e Luisa is a very popular restaurant, often fully packed with a vivacious clientele. Manager and chef Renato takes a creative approach to classic Roman cuisine, resulting in dishes that are modern, seasonal and traditional, for example pasta alla matriciana, or zucchini flowers stuffed with ricotta and taleggio among many more simple yet delicious meals. Servings are generous and prices fair.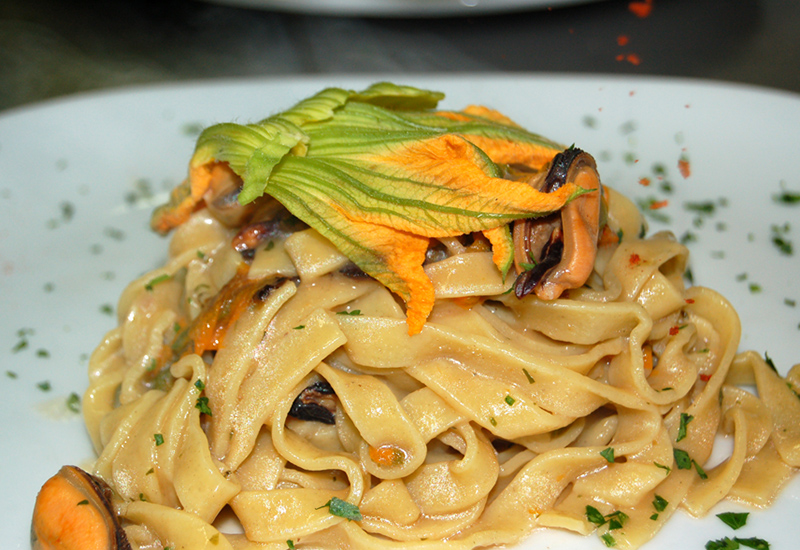 Highly recommended by Anthony Bourdain is typically Roman Restaurant Ristorante Roma Sparita whose specialty is Tagliolini Cacio e Pepe, pasta with cheese and pepper served in a homemade basket of Parmesan cheese.
Antica Pesa is Italian fine dining at its best. This  restaurant is one of the best in Rome frequented by a well-dressed, well-known clientele. All Hollywood stars and top government officials have dined here, many of them inspired by Trastevere artists from mid-twentieth century, whose paintings and sculptures are on display.
Il Timoniere is a typical roman trattoria, this family owned and run restaurant serves authentic roman dishes that are absolutely amazing – another one of Anthony Bourdain's favourites in Rome. Try the amatriciana pasta; penne, olive oil, bacon, a dash of white wine, fresh tomato, pecorino cheese and onion.
One of the best restaurants in Rome, if not in Italy, La Pergola has three-Michelin stars awarded to its excellent cuisine. La Pergola has a wine cellar with over 60,000 bottles, and offers a water menu with 29 choices, uses olive oils and vintage balsamic vinegars from the best producers in Italy, and creates dishes with the finest ingredients sourced in the Mediterranean.
The most ancient restaurant in the capital, La Campana is the ideal destination for the lovers of the good cooking and the walks to discovery of historical-artistic beauties offered by the capital. This historical restaurant serves traditional Italian fare in an authentic Roman setting.
ne Michelin star, the heart of Rome, a kitchen that perfectly balances tradition and innovation: This is Restaurant All'Oro. Chef Riccardo Di Giacinto, who has trained in Italy and abroad and has had experiences with great chefs such as Ferran Adrià and Marco Pierre White, gives a unique touch to every one of his creations.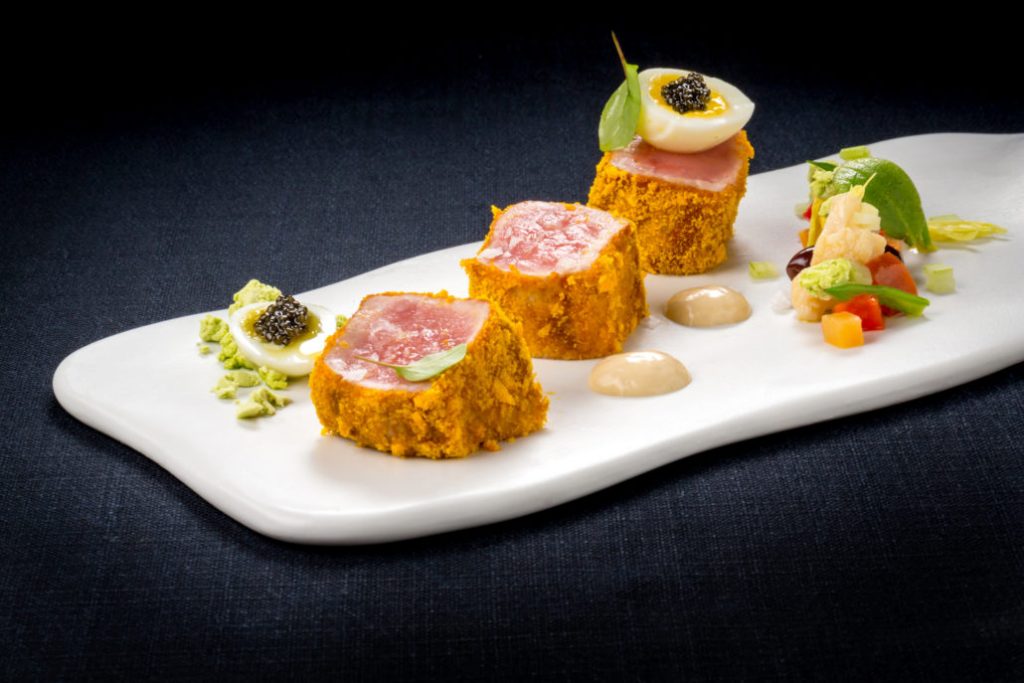 WHERE TO STAY
Villa Laetitia*** is a stunning, luxurious boutique hotel owned by the illustrious Fendi Venturini family who have completely restored this Art Nouveau Mansion. Each of the 15 guestrooms channels Fendi's creativity and style and is a world in itself, with terrace, balcony, or small private garden looking out onto the park's 100-year-old trees—particularly delightful in the summer.
Hotel Artemide**** This upscale hotel in a 19th-century Art Nouveau building is a 15-minute walk from the Spanish Steps and 2 km from the Colosseum Roman amphitheater. Complimentary breakfast is served in a relaxed dining room. Other amenities include a chic restaurant with a rooftop terrace and a refined bar, as well as a spa with a whirlpool tub.
Palazzo Manfredi***** is a luxury boutique hotel dedicated to providing impeccable service. The 17 guestrooms at Palazzo Manfredi Relais & Châteux Hotel are elegant and refined, with captivating views of the surrounding landmarks and bespoke furniture by designers including Ingo Maurer and Van Egmond. Admire breathtaking views of the Colosseum whilst dining exquisite cuisine, on the terrace of the hotel restaurant.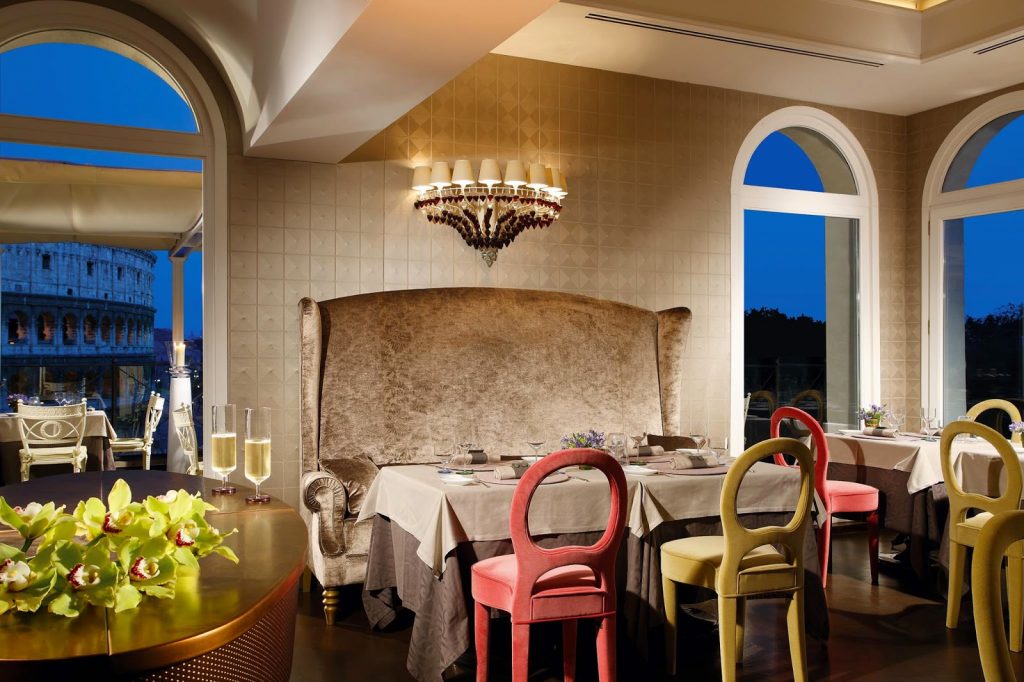 DRINKS
The Stravinskij Bar is the ideal place for enjoyingan aperitif on its beautiful terrace whilst watching Hollywood stars and celebrities rubbing shoulders with tourists and wealthy hotel guests. This plush hotel bar, just off the Piazza del Popolo, stands out for its Internationally award-winning Martinis, spritzes and innovative twists on classics.
Salotto 42, with its brilliant locations opposite the Temple of Hadrian, was previously a book shop bar and is now a high end cocktail lounge, visited by Rome's rich and famous.  Books still line the walls in picture frames whilst the cocktails are excellent – especially the 'Bishop 42'.
Dating back to 1972, Enoteca Constantini is an intimate and quiet space decorated with over 4000 bottles, featuring many hard to find vintages of classic Italian and French, alongside a selection of 1000 spirits. In the "Il Simposio" bar and restaurant you will find a modern place to taste the wines, Champagne, and cocktails.
RECIPE
Cacio e Pepe is, in Anthony Bourdain's words the most quintessentially Roman of perfect little things' and 'simple and sublime'. He goes on to say that "according to Romans there is good Cacio e Pepe, adequate Cacio e Pepe, and everything else .."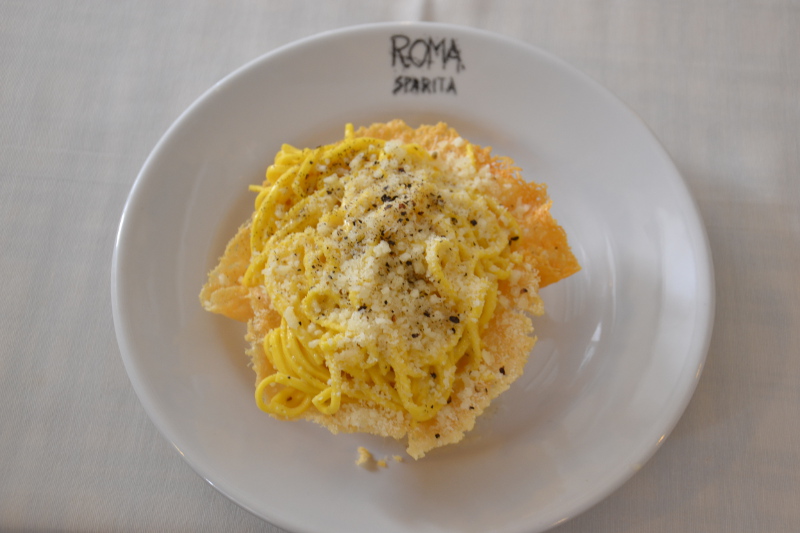 We believe that goes for many traditional dishes, don't mess with it when it's perfect. Therefore we want to pass on the real and very easy recipe to you.
All you need is pasta, freshly ground pepper, butter and Pecorino or Parmesan cheese.
Boil pasta and when it's half-cooked put some of the pasta water in a pan, add melted butter and fresh pepper to the water then toss in the pasta with Pecorino cheese and before serving finish with more Pecorino and fresh pepper.