WELCOME TO STOCKHOLM
Stockholm, Sweden's capital, is one of the world's most beautiful cities with its location on Lake Mälaren, its 700-year old history, rich culture, grand buildings and palaces, many green parks and the surrounding islands that make up the famous archipelago.
The city of Stockholm is spread across 14 islands in the south-east of Sweden and apart from a stunning location and fabulous views it offers practically everything else: Top-class nightclubs, modern and upscale shopping malls and boutiques, fine restaurants, traditional Swedish cafés, yearly events and festivals and many different museums.
Some must-visit parts of Stockholm:
Gamla Stan is the area of the old town of Stockholm on the island Stadsholmen, dating back to the 13th century with cobblestone streets, historic architecture, a scenic large square in the centre surrounded by old merchants' houses and Sweden's Royal Palace. Here you find some of the city's best restaurants and cafés, as well as small curiosity, antique and handicraft shops.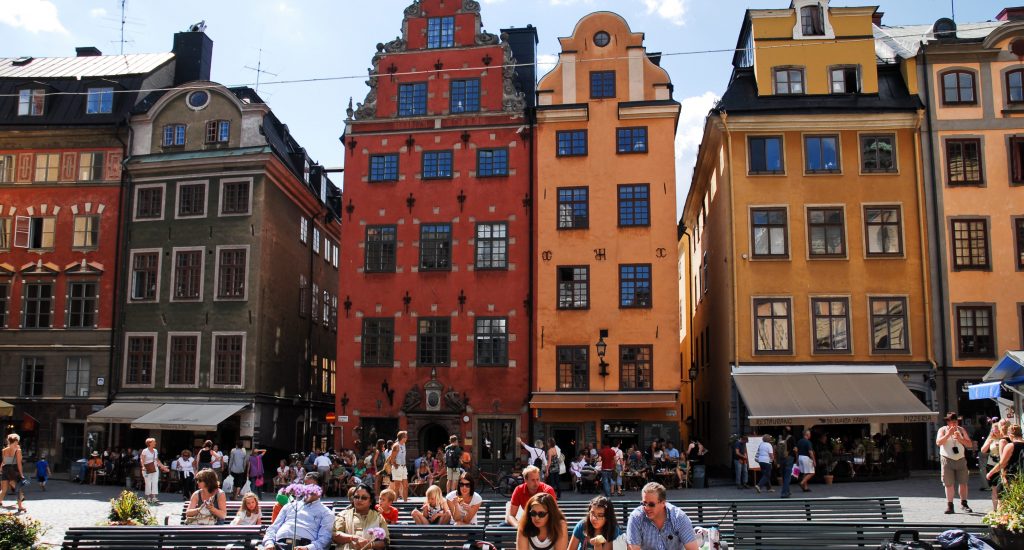 The Royal National City Park is a green space that stretches in an arc around and through Stockholm with native Swedish wildlife such as deer and hares, foxes and elk, and rare birds. The park is made up of several areas which have museums, an amusement park, castles, restaurants and hotels.
Djurgården is a central green island in the Royal National Park and home to many of the most popular museums and attractions, great restaurants and the best entertainment for children. Many people come here for walks, cycling, paddling and picnics. The island offers excellent walks, jogging, cycling and paddling, and is a lovely place to enjoy a picnic.
Östermalm is the city's most exclusive neighborhood and an excellent place for fashion and design lovers. It is also the location of Stureplan, a high-end public square, where you can find some of the Sweden's most famous and expensive restaurants, bars and clubs as well as designer boutiques and upscale department stores.
Finally, Stockholm is one of the cleanest and most hospitable cities in the world, Swedish people are known for being polite and friendly, so enjoy your visit to this stunning city.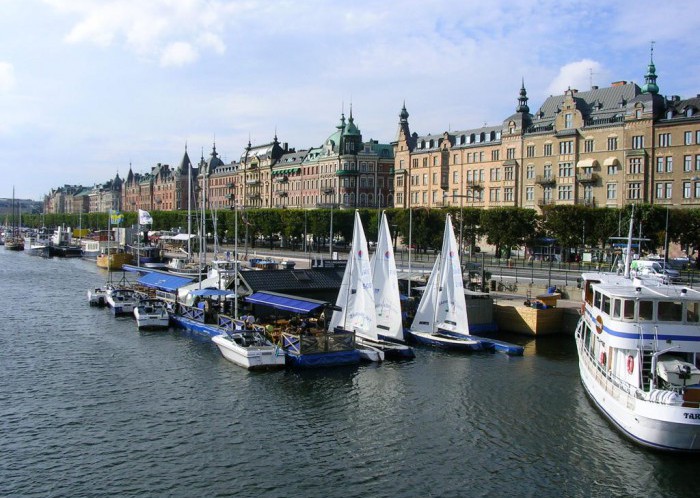 BONV RECOMMENDS
WHERE TO EAT
Brasserie Astoria, located in the classic former theatre Astoria on Nybrogatan, Östermalm in Stockholm, is a project by The Frantzén Group with famous restaurateur Björn Frantzén. The theatre's history and former glory as a large luxury cinema since 1928 seeps through the walls of this elegant brasserie. Big on class and comfort, with a large dining room and extensive bar area that serves creative cocktails and well-chosen wines, this brasserie is a delightful meeting and relaxation place for discerning customers.
Not just one of the best in Sweden, but in the world, restaurant Frantzén offers modern Scandinavian cuisine, blending Nordic ingredients with Asian and Far Eastern flavours, with amazing results. Frantzén often use unusual ingredients, including small bites such as confit of pig's head on pork skin, blood and liver pancake with cherries and violet, and galangal root macaron with bird's liver. The restaurant is on the World's 50 Best Restaurants list.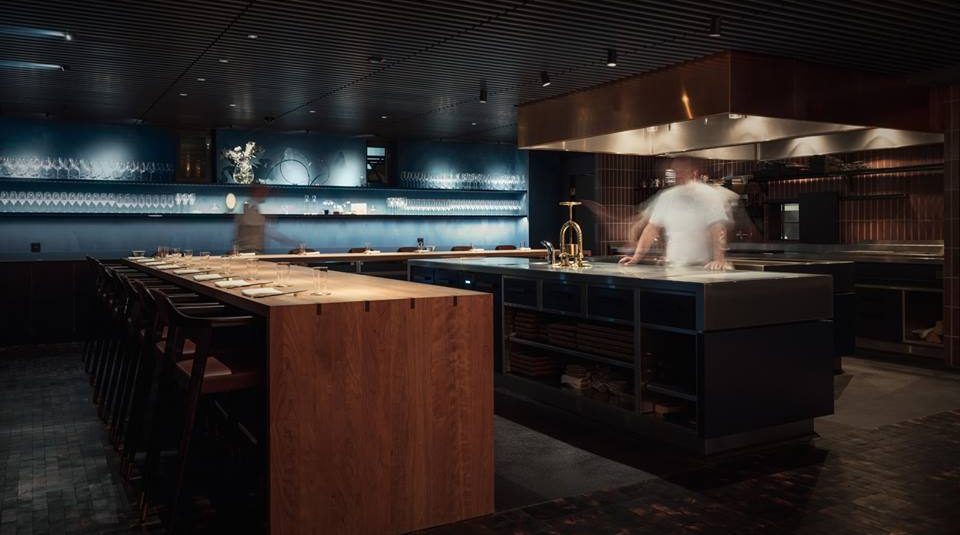 The perfect trio: Teatergrillen, Riche, Sturehof Part of one busines comprising the following Stockholm restaurants; Teatergrillen, Riche, Taverna Brillo, Luzette, Sturehof and Stockholms Matmarknad, these three are a must-go when visiting Sweden's capital. Sturehof has a century-long history and prime location on Stureplan and is one of the most popular and classic food restaurants serving especially exquisite seafood and legendary Swedish meatballs. Sturehof is also a stage for art exhibitions, concerts and artist performances. Stockholm institution Riche was first opened back in 1893, modeled on Parisian Café Riche with starched linen tablecloths, elegant gold-framed mirrors on the walls and crystal chandeliers on the ceilings, creating that truly elegant French ambiance. Though still exclusive, Riche is more laid-back and modern now, incorporating a lively upstairs area where DJs play late into the night and you can buy drink cocktails and nibble on bar food. Teatergrillen is an upscale restaurant located in a unique, beautiful and discreet premises in central Stockholm. The restaurant is an oasis that offers a secluded meeting place in the otherwise quite lively district. The premises is shared with sister restaurant Riche. The classy interior and the food based on famed chef Tore Wretman's classic recipes have long attracted connoisseurs, but nowadays the restaurant's reputation and popularity are also very much because of the atmosphere created by staff and patrons.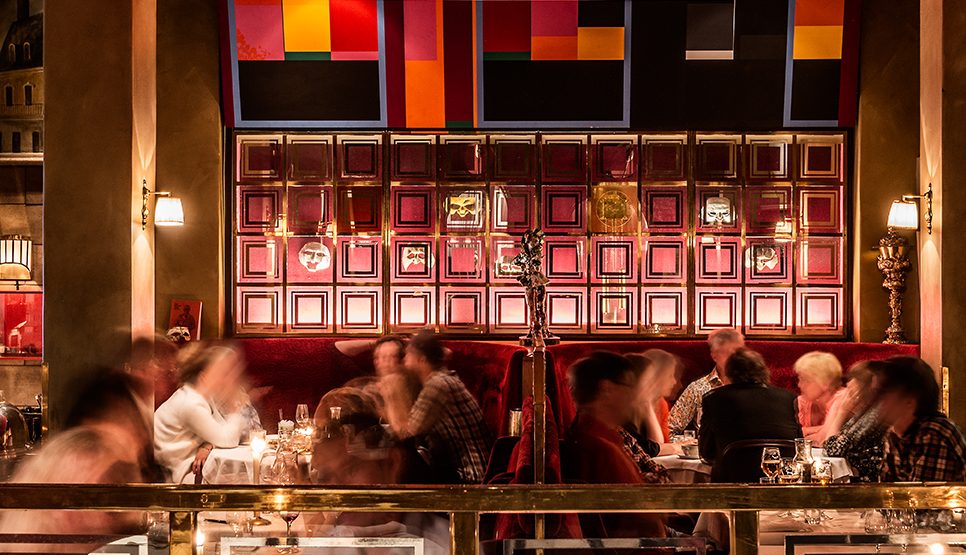 WHERE TO STAY
The luxurious five star Grand Hotel, which was first opened in 1874, does honour to its name, offering a grandiose experience to its guests. Located on Stockholm's waterfront, the hotel has stunning views of the Royal Palace and the Old Town, Stockholm's historical centre. Guests can choose to relax and rejuvenate in the Nordic Spa, have a cocktail at the award-winning Cadier Bar or experience fine dining at Michelin-star  restaurant Matbaren or innovative lacto-ovo vegetarian restaurant Rutabaga, both by famed chef Mathias Dahlgren.
Grand Hôtel Saltsjöbaden is a hotel in Saltsjöbaden (literally "the Salt Sea baths"), an up-market municipality on the Baltic Sea coast. The hotel was conceived as a Swedish equivalent of the large hotels on the French Riviera, inspired by the Hôtel de Paris in Monte Carlo. At the inauguration on May 10 1893, King Oscar II ordered the entire Swedish fleet in front of the hotel for a shooting salute. Though currently open, there are plans to renovate the hotel and bring it back to one of the most luxurious hotels in Sweden.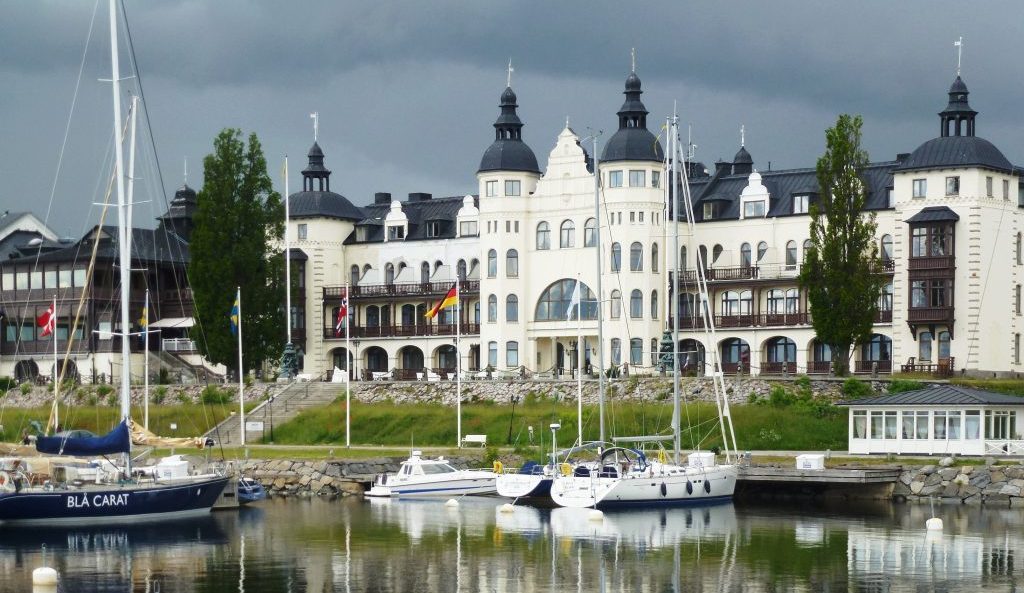 Housed in a stately former bank building, aptly named Bank Hotel***** now features 115 meticulously appointed rooms and suites, a Mediterranean restaurant set in the impressive Bank Hall, an intimate classic bar and a modern lounge bar. With its ideal location Bank Hotel offers direct access to the all the thousands of islands that make up the stunningly beautiful archipelago. Popular nearby attractions include the Royal Palace and the island of Djurgården.
Hotel Diplomat is located in an Art Nouveau building dating back to 1911 on Stockholm's waterfront at Nybroviken quay on the city's most prestigious boulevard, Strandvägen. The hotel's interior is designed by renowned architect Per Öberg, who combining classic elegance with modern elements. The T/Bar is the Diplomat's renowned restaurant serving delicious international cuisine with a Swedish twist and offering stunning waterfront views and a lovely terrace.
DRINKS
Café Opera, located in the Royal Opera house, whose building dates back to the late 1800s, encompasses a a brasserie, nightclub and casino and is one of the most famous entertainment venues in Sweden. With its stylish interior and ambiance, Café Opera is a popular haunt for the rich and famous, even royals. Café Opera is available for private celebrations and parties.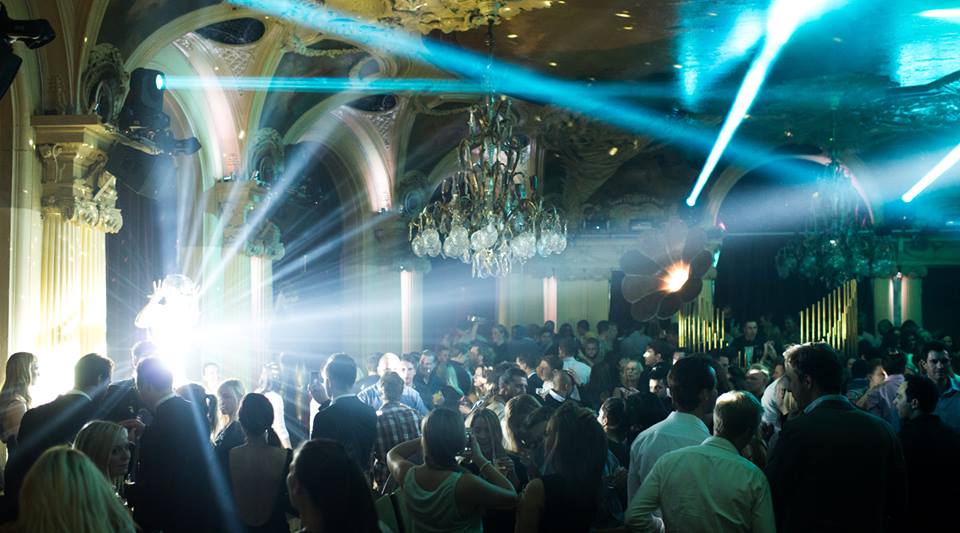 Sturecompagniet is Stockholm's biggest night club which consists of four halls spread over two levels surrounding a stunning atrium, where you can choose from an array of bars and dance floors, each with its own music style. Sturecompagniet is a favourite with the hip and well-to-do crowd of Stockholm and besides amazing dance floors and bars it boasts comfy sofas for you to relax and watch the beautiful people go by. On Sturecompagniet's upper floor sits the mythical and intimate club-in-club V ***** with a strict guest list and space for only 250 guests. The decor at V ***** is characterized by classic 70's glamour with blue velvet, gold fittings and chandeliers.