We have selected the best things to do, see and buy when you visit the beautiful coastline of the French Riviera.
The View from Le Château de la Chèvre d'Or, Eze Village
At the terrace of the restaurant at Le Château de la Chèvre d'Or you are perched on a cliff side right above the bay of Villefranche where all the cruise ships make port, overlooking the beautiful and exclusive peninsula of Cap Ferrat.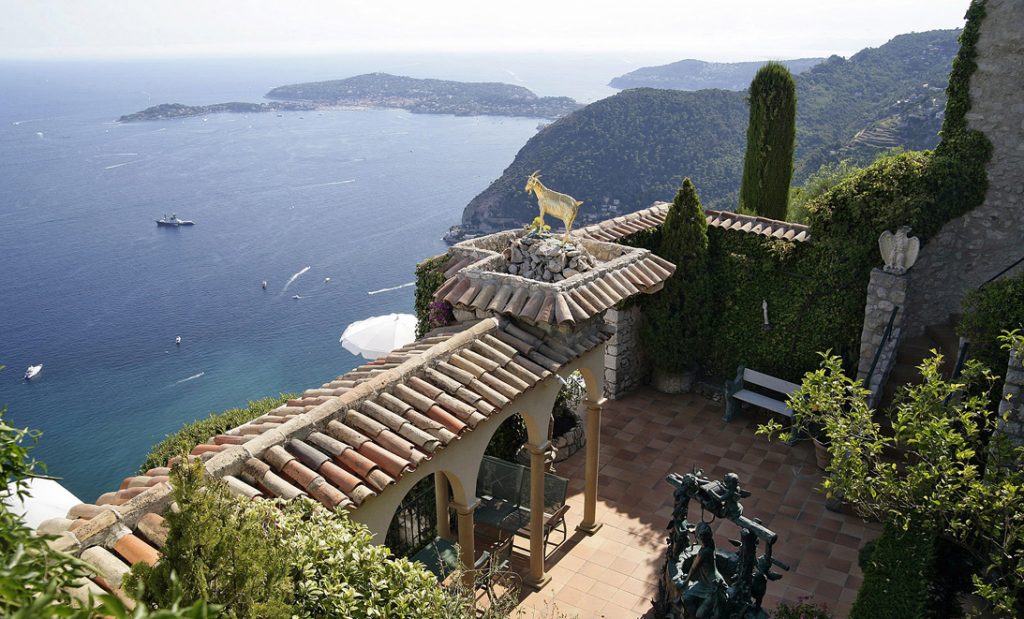 There is no better place on the French Riviera for an afternoon or early evening drink while gazing at the astonishing view that takes you from Monte Carlo all the way to Nice and beyond.
Ice coffee at Sénéquier, St Tropez
One of the best moments during your visit to St Tropez is to walk down to the port early in the morning when the air is still cool and it is very quiet and calm in this busy part of St Tropez. Buy your favourite newspaper in the local kiosk on the port which is stocked with a well assorted international selection, then walk over to Sénéquier café, with its signature red tables and chairs, where at this time of the day you have a fairly good chance to get a front row table to watch crew-members polish and clean the super yachts.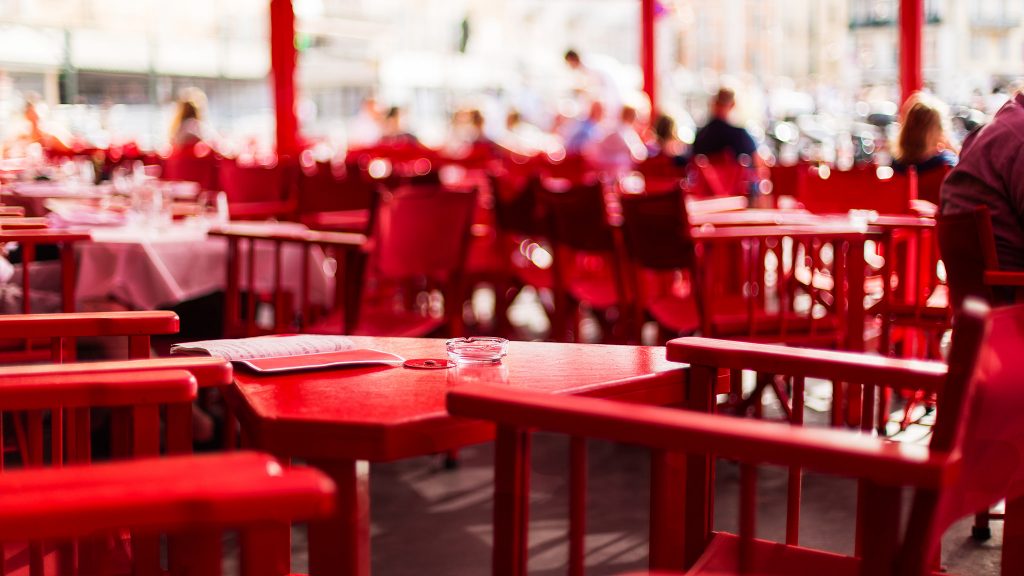 Order an ice coffee that doesn't just taste like cold coffee, but has an amazing rich velvety flavour that delights all your senses, in short; the best on the French Riviera.
Truffle pizza at African Queen, Beaulieu-sur-Mer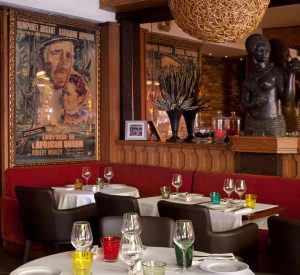 Beaulieu-sur-Mer has a classic but smaller port than the more famous ports of Cannes and Monte-Carlo, which is less crowded and and, most importantly, home to renowned restaurant The African Queen. The decor is decidedly retro influenced by the eponymous movie, featuring Humprey Bogart and Katherine Hepburn. The African Queen has long been a hideway for the rich and famous where the simple yet lovely menu's legendary truffle pizza is the most popular order.
Apéritif at Le Bar Américain & Dinner between sea and sky at Le Grill, both at Hotel de Paris Monte-Carlo
For the most stylish apéritif and dinner on the Cote d'Azur – and perhaps in the world … visit Hotel de Paris Monte-Carlo. To arrive at the Place de Casino in Monte Carlo you better come by foot or in an Italian sport car. It is probably one of the most luxurious and exclusive moments you will ever experience and it gets even better when you enter the revolving doors to Hotel de Paris and leave the hordes of tourists on the casino square behind you. Stepping in to the hotel bar, Le Bar Américan, where so many stars have gone before you where live piano music is played feels like entering a classic movie scene. Expect impeccable service and classic cocktails here; you can order any imaginable cocktail, but preferably the Bellini with the mousse of the fresh white peach.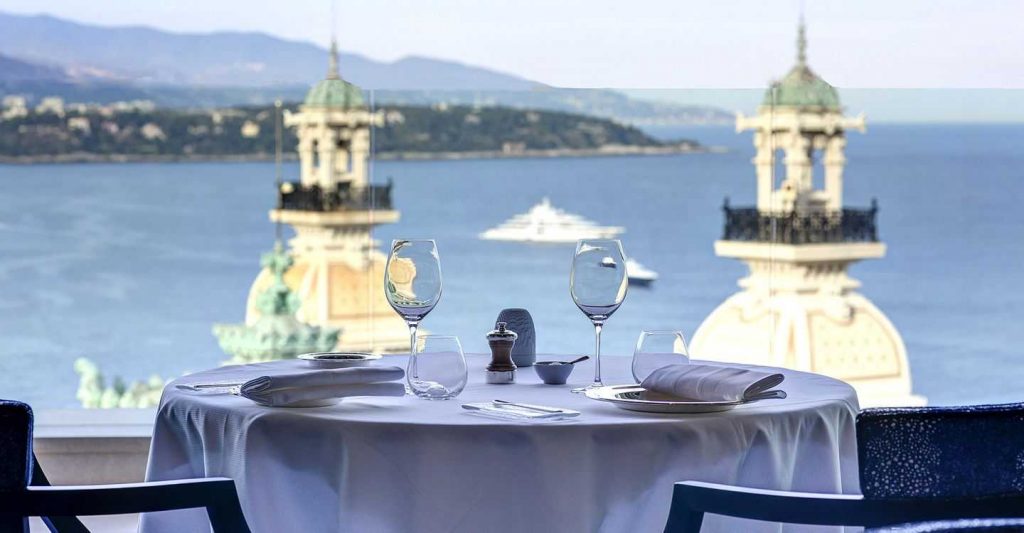 And of course while you are sipping your cocktail you already have your reservation at the hotel's rooftop restaurant Le Grill. Overlooking the Principality of Monaco and the endless azure-blue sea, Le Grill offers sophisticated cuisine from top chef Alain Ducasse served at tables surrounding the grill where the food is prepared in front of you. This great dining experience at the Grill gets even more impressive when the sun sets and the half moon shaped roof withdraws and the stars over Monte-Carlo join the sky over the Mediterranean sea.
Lunch at La Colombe d'Or Hotel & Restaurant, Saint-Paul de Vence
Only fifteen to twenty minutes from Nice Airport you have the picturesque village of St Paul de Vence where the world famous yet discreet Colombe d'Or Hotel & Restaurant is located.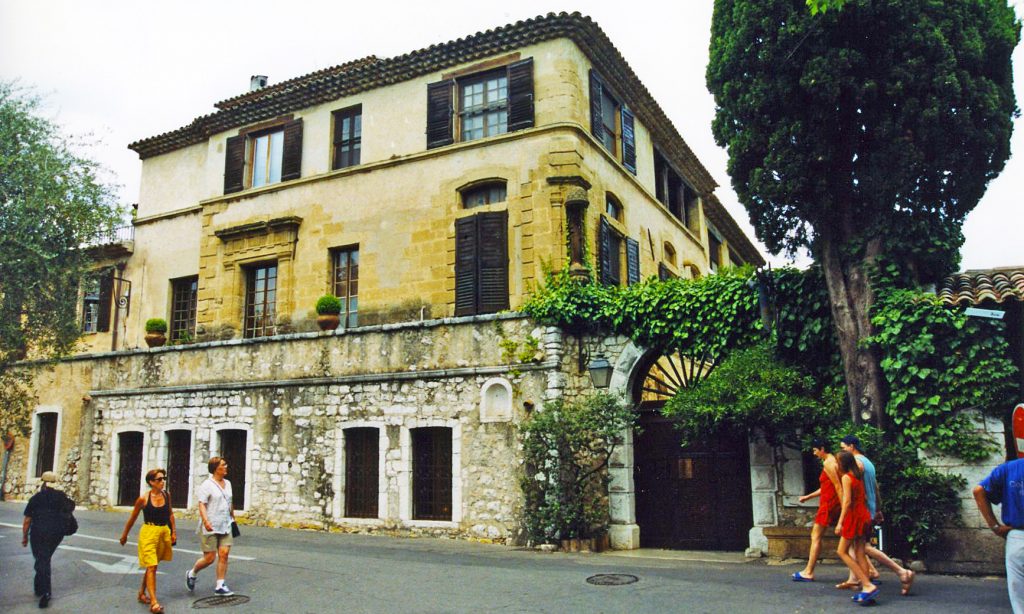 Here you should come outside or at the end of the season when all tourists are gone and when the locals have a chance to tell you their story. The terrace at Colombe d'Or is a classic; you can almost be sure to get the same table as Picasso, Chaplin or F.Scott Fitzgerald once had, because nothing has changed, not a single table, chair or painting has ever been sold or exchanged for something more modern or more functional. Order the Panier de Crudités (basket of raw vegetables) together with the even more popular hors d'oeuvres, starters that are so simple, but still so special. Indulged with a local wine and the stunning view of valleys filled with olive trees that take your eye all the way down to the sea, you are left with a feeling of intense satisfaction, you don't need more from the menu nor from life itself.
Spa at La Réserve Ramatuelle, St Tropez
One of the most spectacular spas on the Riviera, the Spa at hotel La Réserve Ramatuelle draws some exclusive clientele such as Karl Lagerfeld who invites his guests to visit here.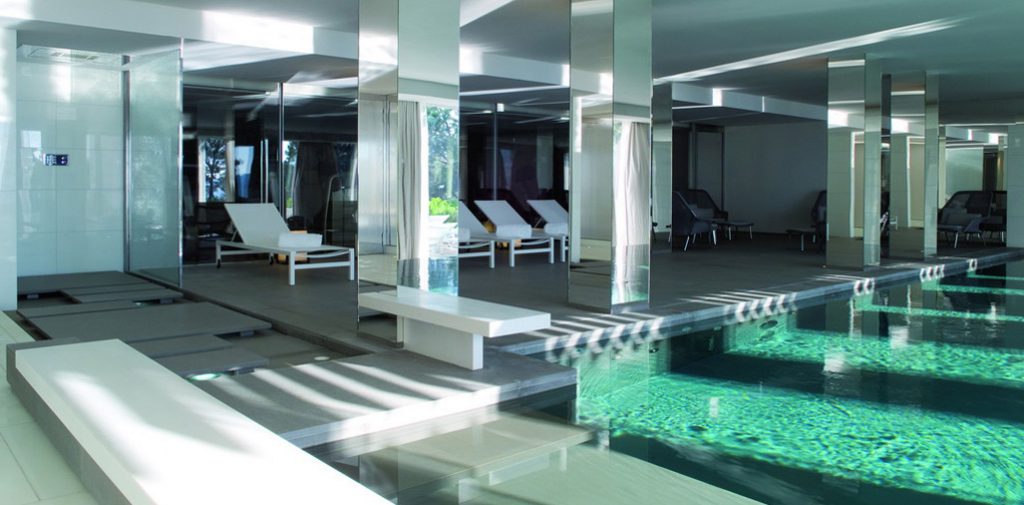 Try it for yourself; experience signature and tailor-made treatments from Crème de la Mer and swim in the indoor or outdoor pool, rest in the hammam and re-emerge revived.
Sandals at K.Jacques, St Tropez
The 'Tropezienne' sandals are as essential as a pair of jeans or a white T-Shirt. In spite of the whims of fashion, we will always come back to those basic, simple and authentic things we like to keep and wear for a long time.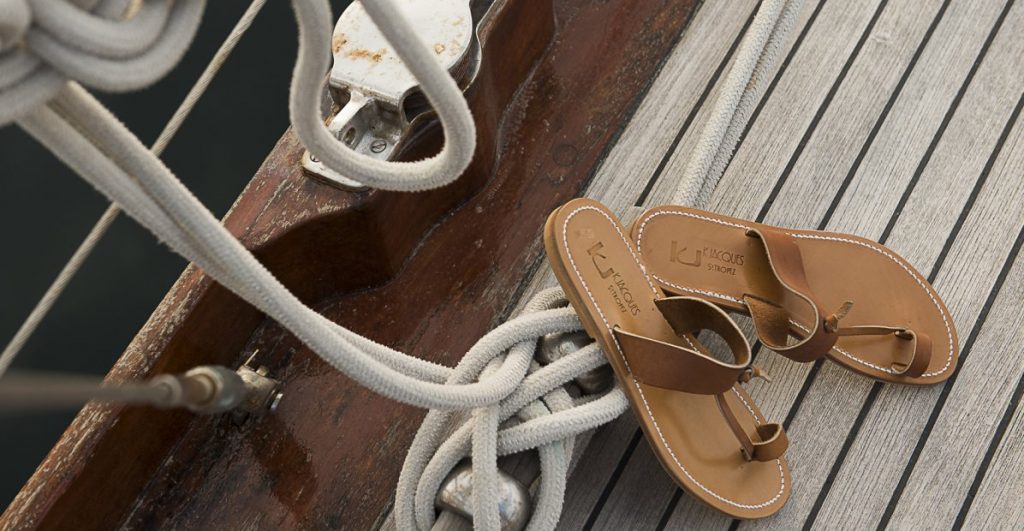 So get yourself a pair of sandals 'Tropeziennes' made to measure  by K.Jacques, who have been serving famous personalities from all over the world since 1933.
Wine at Cave Bianchi, Nice
Finally, take a little France home with you and pick up a bottle of the best French wine at Cave Bianchi. This wine cellar housed in a wonderful 17th century underground vault which has been there since 1860 offers an extended selection of excellent French wines from all regions of France.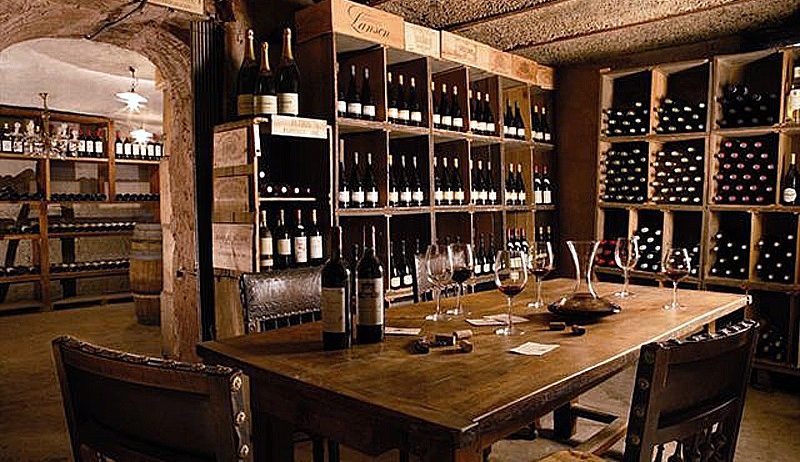 There are  various tasting menus that come with a detailed explanation – in fluent English – of the bottle and the region, accompanied by a cheese plate.