Scandinavians love the Swedish smörgåsbord, Danish smørrebrød and traditional delicatessen such as gravlax, wild salmon, herring and game meat from Swedish Lapland. We have picked the top 10 nordic favourites:
Smørrebrød literally means 'bread and butter' where the bread is often dark, such as rye, and layered with a variety of different toppings, meats, fish, and seafood, fine leafy salad, herbs, sauces, cheese and egg etc.
1 A typical example of these open-faced sandwiches is layers of roast beef on rye bread with fried onions and cornichons, freshly grated horseradish and remoulade sauce.
2 Another popular choice is shrimp smørrebrød often served with egg and salad.
3 A staple of the Swedish smörgåsbord, traditionally pickled herring is eaten in many different forms and flavours, like the well-known Matjes, a soused especially mild salt herring often combined with boiled potatoes, sour cream, chives, soft boiled eggs, a good Swedish cheese and crisp bread. "S.O.S." is often served as a starter in traditional Swedish restaurants and stands for smör, ost, and sill — butter, cheese, and herring, eaten on crisp-bread and washed down with a shot of schnapps.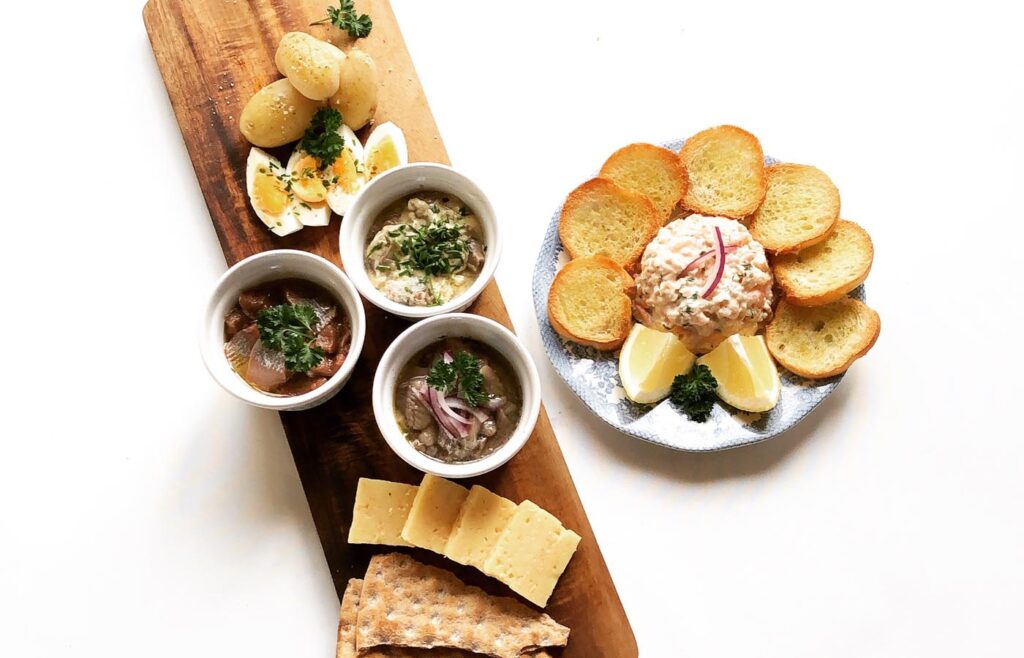 4 Made with hand-peeled shrimp, horseradish, mayonnaise, sour cream and dill, served on toast and often topped with nordic caviar Kalix Löjrom, Toast Skagen can be classified as a Sweden's own and most popular version of Smørrebrød.
5 Their roundness in the mouth, combined with a sweet flavour of mellow fish oil and sea-salt, make the bleak roe Kalix Löjrom one of Sweden's most prized delicacies. The most common way Löjrom is served in Sweden is with crème fraîche, diced red onion & chives, a slice of lemon, a dill sprig and either toasted bread or blini.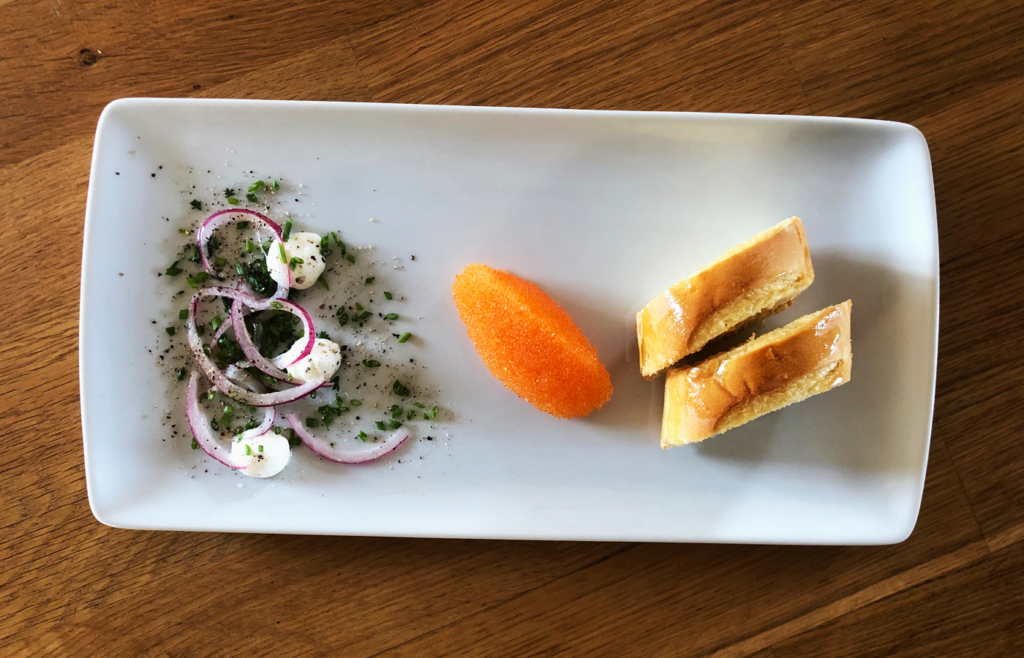 6 An iconic Swedish dish is meatballs in gravy served with mashed potatoes, pickled sweet cucumber and lingonberry jam. This satisfying meal with humble origins has been elevated to a gastronomic experience by top chefs such as Marcus Samuelsson, who credits his grandmother Helga as inspiration for his delicious version of the Swedish classic made with a mix of sirloin, veal and pork.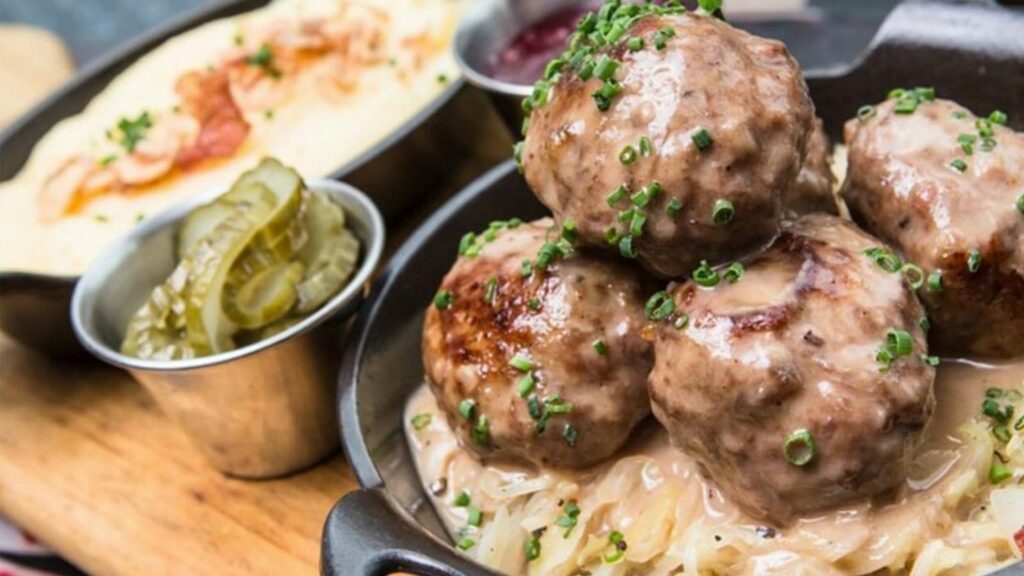 7 We cannot leave out gravlax on this list. Probably Sweden's best export worldwide, gravlax is a unique piece of salmon, not smoked but cured, with a preparation of salt, sugar and dill. Served as important element of the popular 'Assiette Nordique' or nordic plate in France.
8 Sautéed reindeer: Another classic nordic recipe, the sautéed reindeer meat is served with mashed potato, forest mushrooms and lingonberries; a dish that will keep you going even on the coldest winter day.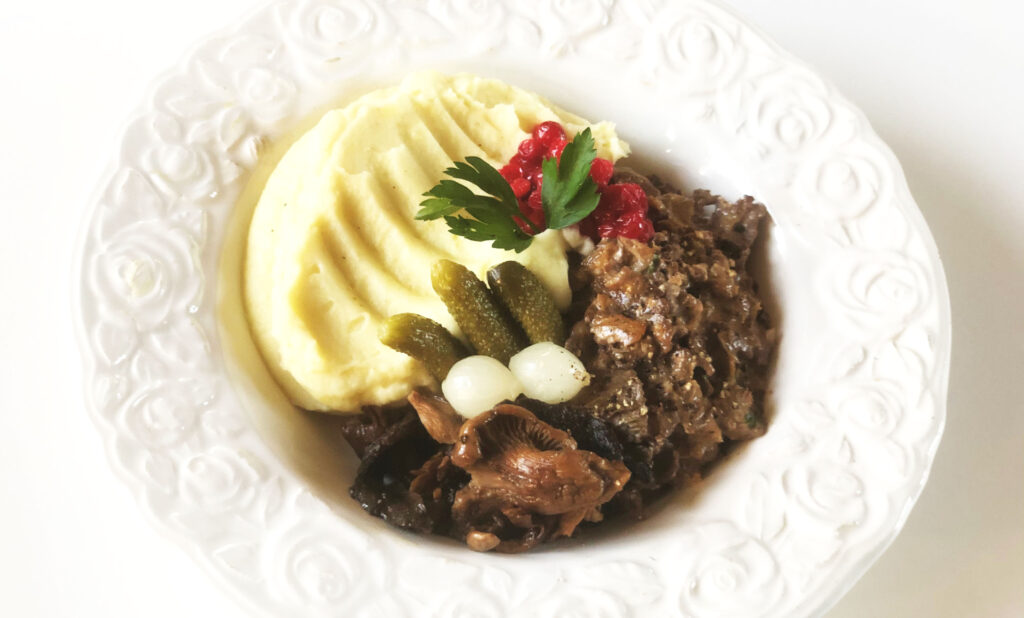 9 Smoked reindeer salad. The natural meat from free-living reindeer is a delicacy, especially when smoked. While retaining a mild gamey flavour, smoking the meat adds another dimension to the taste and texture, intensifying its unique taste. Finely dice the meat and mix with grated horseradish, chopped parsley, mayonnaise and crème fraîche and you have another classic Swedish starter which is simply delicious. Serve smørrebrød-style with some crisp onion and Kalix Löjrom on dark rye bread.
10 Wild salmon tartare with salmon caught in the Bothnian Bay in the northern part of the Baltic Sea. Because it was allowed to develop its taste and texture in a natural environment, the salmon is lean and full of flavour as well as highly nutritious – and as tartare with capers, lemon, chives and shallots, it is perfect for an elegant starter or light lunch.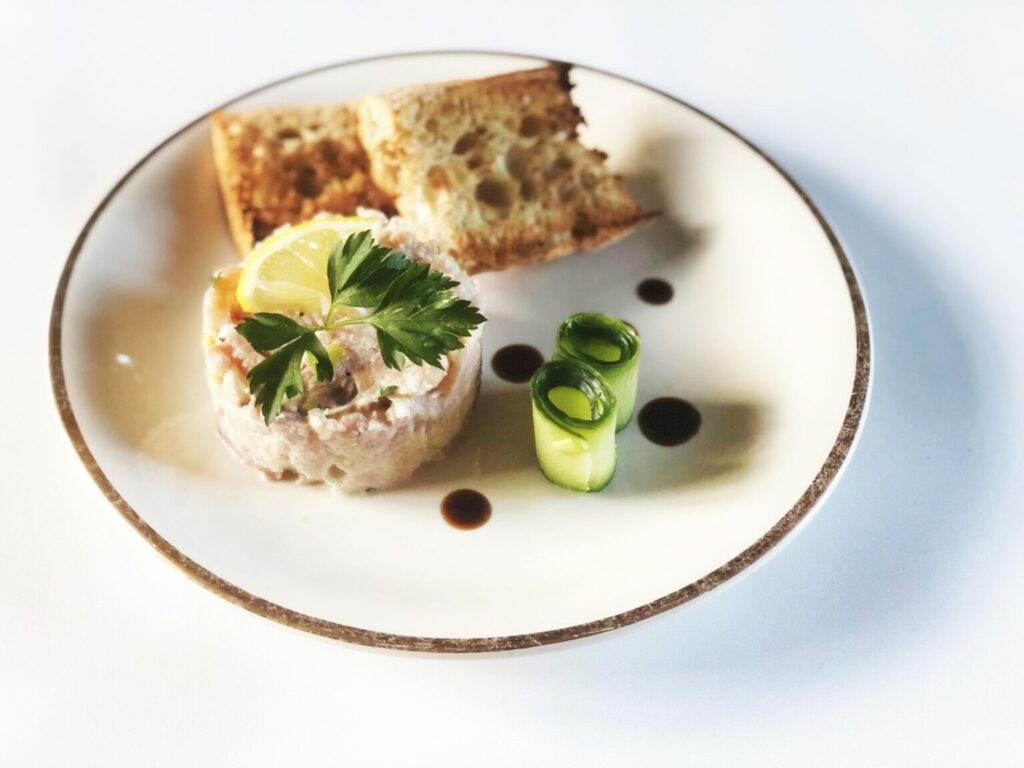 RECIPES
3 S.O.S.
7 Gravlax